Steve Hall is listed in the credits for the following albums: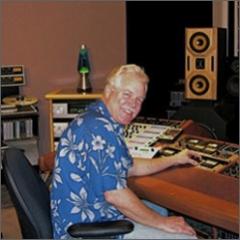 Steve Hall
Steve Hall combined musical training-in bass, drums and clarinet-with university studies in theater and electronics to become an audio engineer. He got his start in the business at Glendale's legendary Whitney Studios, where, as a young second engineer, he worked on sessions for the likes of Barry White, Rod Stewart, War, and Phil Spector. After MCA bought the studios he was soon drawn to mastering where his talent was quickly recognized. Among Steve's earliest mastering projects were Nick Gilder's "Hot Child In The City", Blondie's "Heart of Glass", Pat Benatar's "In the Heat of the Night" and The Knack's "My Sharona."
In 1981 Steve and a partner struck out on their own, envisioning a top-of-the-line mastering facility focused on the cutting edge. That dream was realized with Future Disc, which grew rapidly from a one room suite to a multi-room complex encompassing 6000 square feet. Steve has always believed in the advancement of technology in the industry being one of the first to embrace CD mastering in 1982. At Future Disc, Steve has amassed a huge discography of hit records including Madonna's "True Blue", Bobby Brown's "Don't Be Cruel", the soundtrack for City of Angels, Green Day's "Nimrod", Jane's Addiction's "Nothing's Shocking", and Toy Matinee's "Toy Matinee", and Alice In Chain's "Dirt" to name just a few.
As a sonic pioneer, Future Disc was one of the first mastering facilities to embrace surround sound technology and one of the first to set up for DVD authoring. Well-respected for his work in the surround field, Hall has mastered some of the most prestigious surround projects, including The Band's "The Last Waltz", Earth Wind & Fire's "Gratitude", the Grateful Dead's "American Beauty"/"Workingman's Dead", Jackson Browne's "Runnin' On Empty", Foreigner IV, and The Beach Boys' "Pet Sounds", Earth Wind & Fire And Chicago Live At The Greek.
Websites:
External links are provided for reference purposes. Christian Music Archive is not responsible for the content of external internet sites.