| Year | Artist | Album | Role |
| --- | --- | --- | --- |
| 1977 | Phil Keaggy | Emerging | Guitars, Vocals |
| 1977 | Phil Keaggy | The Courts of the King | Guitars |
| 1984 | Servant | Light Maneuvers | Executive Producer |
| 1985 | Servant | Swimming in a Human Ocean | Executive Producer |
| 1985 | David Meece | 7 | Executive Producer |
| 1985 | Russ Taff | Medals | Creative Consultant, Weird Background Vocals |
| 1985 | Carman | The Champion | Executive Producer |
| 1986 | Sheila Walsh | Shadowlands | Executive Producer |
| 1987 | Dave Perkins | The Innocence | Executive Producer |
| 1987 | Imperials | This Year's Model | Executive Producer |
| 1987 | Russ Taff | Russ Taff | Executive Producer, Songwriter, Guitars, Chant, Boys Choir |
| 1988 | Compassion All Star Band | 1 by 1 - Live! | Musical Director |
| 1988 | Phil Keaggy | Phil Keaggy & Sunday's Child | Producer, Songwriter, Guitar, Vocals |
| 1988 | Sheila Walsh | Say So | Executive Producer |
| 1989 | Phil Keaggy | The Best of Keaggy | Guitars, Vocals |
| 1990 | Phil Keaggy | Find Me In These Fields | Producer, Vocals |
| 1991 | Chagall Guevara | Chagall Guevara | Songwriter, Guitar, Vocals |
| 1993 | Phil Keaggy | Revelator | Producer, Guitars, Vocals |
| 1993 | Phil Keaggy | Crimson and Blue | Producer, Guitars, Vocals |
| 1994 | Phil Keaggy | Blue | Producer, Songwriter, Rhythm Guitar, Background Vocals |
| 1994 | Passafist | Passafist | (credited as Waco Caruso) Producer, Guitar, Keyboards, Vocals |
| 1995 | Phil Keaggy | Time 2 | Producer, Guitars, Background Vocals |
| 1995 | Phil Keaggy | Time 1 | Producer, Songwriter, Guitar, Vocals |
| 1995 | Steve Taylor | Liver | Songwriter |
| 1996 | Various Artists | Never Say Dinosaur | Executive Producer, Producer, Songwriter, Engineer, Mixed, Guitars |
| 1997 | Phil Keaggy | Invention | Executive Producer |
| 1997 | Wes King | Invention | Executive Producer |
| 1997 | Scott Dente | Invention | Executive Producer |
| 1998 | Carman | Mission 3:16 | Executive Producer, Background Vocals |
| 1998 | Margaret Becker | Falling Forward | Executive Producer, Electric Guitar, Classical Guitar |
| 1999 | Phil Keaggy | Premium Jams | Producer, Guitars |
| 1999 | Margaret Becker | What Kind of Love | Guitars |
| 1999 | Delirious? | Mezzamorphis | Executive Producer |
| 1999 | Newsboys | Love Liberty Disco | Executive Producer |
| 2000 | Phil Keaggy | reEmerging | Guitars |
| 2001 | Phil Keaggy | Songs About What Matters | Producer, Guitars, Background Vocals |
| 2001 | ZOEgirl | Life | Executive Producer, Songwriter, Guitars |
| 2002 | Newsboys | Thrive | Executive Producer |
| 2003 | Newsboys | Adoration: The Worship Album | Executive Producer |
| 2003 | ZOEgirl | Different Kind of Free | Executive Producer, Producer, Songwriter, Vocals Arrangements, Guitars |
| 2006 | Phil Keaggy | Jammed! | Producer |
| 2006 | Newsboys | Go | Songwriter, Guitar |
| 2011 | Phil Keaggy | Jammed! 2011 | Producer |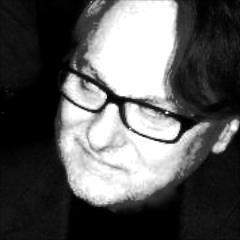 Lynn Arthur Nichols
Lynn Arthur Nichols is an American songwriter, producer, and musician from New York who now resides in Nashville, Tennessee.
In 1977, Nichols was a member of the Phil Keaggy Band, with Phil Madeira, Terry Andersen and Dan Cunningham. The band released one album together, entitled Emerging. Nichols would also go on to produce three landmark rock and roll records for Keaggy, Sunday's Child in 1988, Find Me In These Fields in 1990 and Crimson and Blue in 1993. Each record featured an all star cast of musicians, including the likes of Mark Heard, Steve Taylor, Derri Daugherty, Jimmy Abegg, Ashley Cleveland, Randy Stonehill, John Mark Painter of Fleming and John, Charlie Peacock, Sam Bush, Russ Taff and fellow Keaggy Band member, Phil Madeira.
In 1991, Nichols joined Steve Taylor, Mike Mead, Wade Jaynes and Dave Perkins to form the band Chagall Guevara. The band released one album on MCA Records and started a second before disbanding. It seemed that Chagall was more well known in the UK, where they toured with such notable bands as Squeaze and headlined the Greenbelt Festival. In May of '91 Rolling Stone's, Parke Puterbaugh Reviewed them with the auspicious claim that, "Not since the Clash has a group so effectively turned militant discontent into passionate rock & roll and still maintained a sense of perspective and humor, however black." The U.S. saw them mostly touring clubs around the country and a headline slot on the now infamous Cornerstone Festival. In 1995, Nichols, along with Mead, Tony Valenziano and Michael Townsend, recorded the album, Milk It For All It's Worth under the name of SMASH. In 1994, Nichols teamed up with fellow Chagall member, Dave Perkins to form Passafist.
Nichols has also worked on other albums by Phil Keaggy, as well as albums by The Band Perry, Mutemath, Mat Kearney, Sam Philips, Luna Halo, The Elms, Rebecca St. James, Stacie Orrico, Zoegirl, Newsboys, TobyMac, Switchfoot, Phil and John, Amy Grant, Russ Taff, Mandisa, and many others, providing A&R, production, writing or instrumental work. Nichols and producer Tedd T formed Lyntt, an artist development and branding company, in 2009. Lyntt was a collective of highly skilled and creative people who develop all aspects of an artist's career, including songwriting, record production, imaging, design, social networking, and live performance coaching.
He and his wife Katherine have 3 children, Katrina, Bianca, and Damann as well as 4 grand children, Harriett, Alec, Lilly, & Penelope.
Lynn Nichols. (2014, January 6). In Wikipedia, The Free Encyclopedia. Retrieved 16:03, March 29, 2014, from http://en.wikipedia.org/w/index.php?title=Lynn_Nichols&oldid=589503498
Websites:
External links are provided for reference purposes. Christian Music Archive is not responsible for the content of external internet sites.