Ken Love is listed in the credits for the following albums: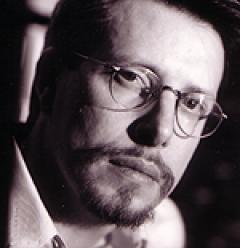 Ken Love
Ken was probably doomed to a career in music recording from his youth. His childhood music education started with piano lessons, but it was through his saxophone playing that he was first exposed to music recording technology. With high school friends he did simple sound on sound recordings using home hi-fi equipment, and when they accidentally discovered analog "flanging" his technical interest was piqued. Ken went on to Oberlin College where he attended the college of arts and sciences. Oberlin has a strong classical conservatory, and Ken's real technical recording education happened through his work-study job recording student recitals for the school archives. The conservatory provided rich opportunities for a variety of recording and live mixing experiences that included large choral and orchestral ensembles, chamber music, jazz ensembles, opera, and front of house mixing for visiting pop artists.
Ken became associated with MasterMix through internships he spent in Nashville during the inter-semester breaks. After one summer job as a country tour "roadie", and another summer mixing sound for the Boston Symphony, Ken landed a new job as the night cutter at MasterMix. While he had taken the job with the hope of seconding in Nashville's first mix-dedicated facility, it soon became apparent to Ken that mastering was a better fit for his temperament, talent and experience. Ken really enjoyed the precision required to transfer sound to a mechanical analog, and all of his listening/mixing experience had been of the two-channel variety. There was also a special appeal in the privilege of hearing more than one song in a day.
Eighteen years later, Ken is still working his first job after college. MasterMix has provided a generous environment for Ken's technical maturation and client development. It is an interesting aside that the first project Ken ever mastered was certified Gold in 1986. In the years following Ken initiated the use of an AMS Audiofile, and became the first mastering engineer in Nashville to use hard disc editing in his production methods.
Ken Love, Mastering Engineer. (n.d.). Retrieved August 5, 2011, from MasterMix website: http://www.mastermix.com/about.us