| Year | Artist | Album | Role |
| --- | --- | --- | --- |
| 1984 | AD | Time Line | Songwriter, Vocals, Keyboards, Percussion |
| 1985 | AD | Art of the State | Engineer, Songwriter, Vocals, Keyboards |
| 1986 | AD | Reconstructions | Songwriter, Vocals, Keyboards |
| 1987 | Glad | Who Do You Love | Songwriter |
| 1988 | AD | Compact Favorites | Engineer, Songwriter, Vocals, Keyboards |
| 1988 | AD | Prime Mover | Songwriter, Vocals |
| 1990 | Mylon LeFevre & Broken Heart | Crank It Up | Background Vocals |
| 1990 | Newsboys | Hell Is for Wimps | Producer, Keyboards, Background Vocals |
| 1991 | Priscilla Engle | Learning To Love | Backround Vocals |
| 1992 | Mylon LeFevre | Faith, Hope and Love | Background Vocals |
| 1992 | Kerry Livgren | Decade | Songwriter, Keyboards, Percussion, Vocals |
| 1995 | Geoff Moore & The Distance | Home Run | Keyboards |
| 1997 | Aaron Jeoffrey | The Climb | Songwriter |
| 1997 | AD | Reconstructions Reconstructed | Songwriter, Vocals, Keyboards |
| 1997 | Michael Card | Unveiled Hope | Hand Claps |
| 1998 | AD | Live | Songwriter, Vocals, Keyboards |
| 2000 | Michael Card | Soul Anchor | Background Vocals |
| 2003 | Mylon LeFevre | Bow Down | Vocals |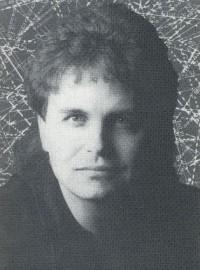 Michael Gleason
Michael Gleason may be an unfamiliar name, but it's likely you have heard him. Gleason was part of the touring Kansas band in '83, and was with Kansas' Dave Hope and Kerry Livgren in the band AD until its recent break-up. Gleason's new album Children Of Choices is, in radio parlance, AOR-edged CHR (or, in plain English, rock that has a melody you can sing with). The best description is that it's sort of like Kansas through a modern pop filter. The touches of Kansas, and AD are everywhere, but usually they're subtle, lurking in the mix. I'm originally from the state of Kansas and I grew up around Wichita," explains Michael, "I'm considerably younger than Kerry and Dave. When I was in high school and early college I was an admirer of the music that was coming out of the band. I did some multi-track studio work that I sent to a post office box, which was on Kerry's first solo album, Seeds Of Change. Lo and behold, a couple of months later, he called me back. He apparently liked what he heard, and asked me if I could join him on his next solo album."
"One thing led to another, and I ended up going on the road with Kansas, because they had a slot to fill for someone who could play and sing. I was on the road with them in '83, and then the AD records. From a pragmatic standpoint, I got a big jumping-off point from being able to work with Kerry in the studio; I owe him a great bit." "I performed for years in nightclubs before I went on tour with Kansas," says Gleason, "but obviously, it's a whole different ball game when you're playing arena rock." Not only are the audiences different, but Gleason was faced with coming in as the new guy in an established team. "From a spiritual standpoint, I guess the biggest thing was just to learn how to live with other people." Even though he was exposed to the supposed allure of the big-time rock scene for a while, don't look for one of those 'been through hell and back' stories from Gleason. "I had the very good fortune of being raised in a home with two parents who were strong committed believers. So whether Jesus Christ was the truth or was real was never really a question. It was in my earliest upbringing. It was a natural part of me as a child. Of course, there came that moment of truth later on as an adolescent where I internalised that and made it my own. I'm committed to it, and have seen it borne out in the lives of people around me."
It seems to be a natural part of his music, too. He tries not to lapse into the kind of language that waves a red flag in front of the general-audience bull, yet the point still comes through. Some people might say he's selling a line. So what does Gleason say to that? "I think everybody's selling a line, unless you consider your life to be absolutely meaningless. It doesn't matter who you are. It appears to me that the way artists live their lives comes through in their music in some way." "I think my view is viable because what I'm trying to say happens to be related to the truth I've seen borne out in my life. I think that a lot of this record is issue-orientated, which seems to be very much in vogue; we almost have a 60s revisited these days. There is a lot of issue-commentary on this record, but it is written from a very specific worldview - a Christian worldview. I believe in an Absolute, and I believe that it is found in Christianity. It's the most valuable line to be sold, and it's worth buying."
Gleason takes aim at the a la carte approach to life in the title track "Children Of Choices," by asking what (or better, who) it is that we are seeking to make ourselves into. "We are all products of a collective set of choices that we've made all our lives," as Gleason sees it. "Every day is just adding to the product, and every choice we make is pushing us in one direction or another. Being a child of choices means that I am the product of the decisions I have made. There's a direction that's implied here. But directions can be changed."
In the song "True To Myself," Gleason rebels against the attempts to bully or goad him into going a different direction.
"There are a lot of hidden agenda things in that particular tune. It has some very personal experience behind it. There's a certain amount of angry young man in that song. People, and particularly artists, will find that you have people trying to constantly turn you one direction or another, to lead you down this path or that path. Or, 'Why don't you treat your writing this way or that way?' It doesn't matter who you are, you always have somebody pulling at you. But I hope that the song reflects a 'justified rebellion,' if there is such a thing, against being tossed about to and fro. The idea that you need to follow your convictions and to stick to them."
There are other pressures on him, too, such as the pressure to follow Christian music formulas. A good artist sometimes wonders about the value of making music that grows from faith in Christ, and whether there is any power in song - especially when it aims to be heard by Christians and non-Christians alike. Awareness makes for a better understanding of what one is doing.
"I am under no illusion that music is what changes people's hearts and saves souls. I think it's a tool. The work of changing people is entirely God's and God's alone. He may do that through a number of different vehicles; I don't feel my responsibility, as a musician is to do something so powerful that it changes people. My responsibility is to be a good steward of the abilities that God has given to me, be a good steward for the ideas that I've been given, and put them out there. The Lord may choose to use them in a powerful way, but the power is His. There's a lot of emotional pull that can be accomplished in the music, but I don't think that it's an end it itself."
Gleason now spends much time producing recorded music for local artists who specialize in small-scale, personal ministry. He also does music for commercials and promotional films. No longer touring, he now has time to spend with his wife and five children, ranging in age from 10 to two. It's also a more peaceable setting for enriching one's spiritual practices. He seems quite at peace with being a child not only of his choices, but also of the One he chose to love.
Longman Jr, B. (1990, July 1). Michael Gleason: A bright new name on the American AOR scene. Retrieved May 7, 2014, from Cross Rhythms website: http://www.crossrhythms.co.uk/articles/music/Michael_Gleason_A_bright_new_name_on_the_American_AOR_scene/36298/p1/