Julie Miller is listed in the credits for the following albums:
| Year | Artist | Album | Role |
| --- | --- | --- | --- |
| 1983 | Streetlight | Streetlight | Songwriter, Vocals |
| 1984 | Dennis Agajanian | Where Are The Heroes | Background Vocals |
| 1985 | Silverwind | By His Spirit | Songwriter |
| 1985 | Steve Archer | Action | Songwriter |
| 1986 | Silverwind | Set Apart | Songwriter |
| 1990 | Julie Miller | Meet Julie Miller | Songwriter, Guitars, Vocals |
| 1991 | Julie Miller | He Walks Through Walls | Producer, Songwriter, Guitars, Vocals |
| 1991 | Various Artists | At the Foot of the Cross -Volume 1- Clouds, Rain, Fire | Vocals |
| 1992 | Rev. Dan Smith | Just Keep Going On | Background Vocals |
| 1992 | The Choir | At the Foot of the Cross | Vocals |
| 1993 | Mark Heard | High Noon | Background Vocals |
| 1993 | Julie Miller | Orphans And Angels | Producer, Songwriter, Guitars, Vocals |
| 1994 | Julie Miller | Invisible Girl | Producer, Songwriter, Guitars, Vocals |
| 1995 | Buddy Greene | Minstrel Of The Lord | Background Vocals |
| 1998 | Sierra | Story of Life | Songwriter |
| 1999 | Julie Miller | Broken Things | Producer, Songwriter, Acoustic Guitar, Vocals |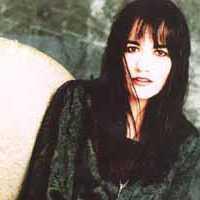 Julie Miller
Julie Anne Miller (born Julie Griffin in Waxahachie, Texas) is a songwriter, singer, and recording artist currently living in Nashville, Tennessee. She married Buddy Miller in 1981. They sing and play on each other's solo projects and have recorded a duets album on HighTone Records.
Miller's first professionally released recording was with the group Streetlight, which consisted of Julie, Buddy and Ron Krueger. The self-titled album was released in 1983 and Julie and Buddy provided some songwriting to the LP, which included the original version of "Jesus in Your Eyes" (later re-recorded for Orphans and Angels). "How Could You Say No" (written by Mickey Cates) was also originally performed on this album, and later included in Julie's solo debut Meet Julie Miller.
An eight-track 1985 demo from Miller listed 8 songs, but held 11. Of the songs on the tape, two songs were later included on Meet Julie Miller, but the remaining nine songs were not re-recorded. The songs on this tape are: "I Don't Need Anything Else", "Mystery Love" (Synth Pop Version), "Love Is", "I Look to You", "I Don't Need", "What Does it Take", "I Wanna Be Ready", "King of my Heart" (not the same as that which appeared later on her first Myrrh release), "My New Psychiatrist" (Synth Pop Version with different lyrics), "Debby Came Back", "Dangerous Place" (Synth Pop Version). Only one copy of this tape has seen circulation, it's unknown whether Julie used them to shop for a record label or sold them at concerts.
In 1987 Julie contributed background vocals to the song "Remember Me" on Benny Hester's album Through the Window.
Miller's musical career initially took off after singer Sam Phillips discovered a demo tape by the artist and turned it over to friends at Myrrh Records. Miller was signed to a contract and recorded her first solo album, Meet Julie Miller for the label, released in 1990. This album included backing vocals from Shawn Colvin, Victoria Williams, Amy Grant, Kelly Willard and Russ Taff.
Miller's second solo album, He Walks Through Walls (1991) also included backing vocals from Colvin, Williams, Grant and Willard as with her debut. Mark Heard and Reverend Dan Smith also contributed vocals. This album included the original version of the song "Broken Things", which was later re-recorded.
In 1992, Miller participated in the album, Cry of the Heart: Emily's Eyes, an album released to bring hope to victims of child abuse, by providing the title track. Julie mentioned after a 2002 concert in Kentucky that the song "Emily's Eyes" had one line edited out of it, as there was concern regarding the "implications". No further details were given explaining.
Miller's 1993 album Orphans and Angels included a duet with Emmylou Harris on the song "All My Tears", which has become one of Miller's most popular songs. Jazz vocalist Jimmy Scott also contributed vocals. The song was written after the death of Mark Heard. Miller also covered Heard's song "Treasure of the Broken Land". Shawn Colvin once again contributed background vocals. The song "S.O.S." from this album was released as a video to Christian TV.
In 1994, Julie and her husband Buddy Miller recorded Mark Heard's "Orphans of God" which was the title track for the single CD Mark Heard Tribute album Strong Hand of Love. As well, they helped out Victoria Williams on her version of "What Kind of Friend" for this project. Later that same year, both songs were included on the 2 CD Mark Heard Tribute Orphans of God, with the song "What kind of Friend" expanded by nearly 1 full minute.
Miller's fourth solo album, Invisible Girl, was released by Street Level Records, a departure from Word Records which released her first three solo albums. Julie covered The Williams Brothers song "Can't Cry Hard Enough" on this album. Victoria Williams, Mark Olson and the Electrics provided background vocals.
In 1997, Julie Miller switched to Hightone Records and released Blue Pony, an eclectic collection which includes contributions from Emmylou Harris, Buddy Miller, Valerie Carter. This was followed by her most recent solo album Broken Things in 1999 which includes new versions of "Broken Things" and "All My Tears" as well as notable new songs "I Know Why The River Runs," "Orphan Train," "Out In The Rain" and "I Still Cry." The song "By way of Sorrow" was a duet with Innocence Mission's Karen Peris.
The first duo album of Buddy and Julie Miller, entitled Buddy & Julie Miller was released in 2001, this was followed by Love Snuck Up a compilation of the Millers' Hightone Recordings in 2002.
After the 1998 Omagh bombing in Northern Ireland, local singer Juliet Turner performed a version of Miller's song "Broken Things" at a memorial service for the victims of the bombing.
Julie and Buddy Miller teamed up with Victoria Williams, Mark Olson, and Jim Lauderdale for a European tour billed as "The Rolling Creek Dippers" in the 90s.
The Dixie Chicks, Linda Ronstadt, Ann Savoy, Lee Ann Womack, Emmylou Harris, Jars of Clay, Julie Roberts, Selah, Brooks & Dunn, Lucy Kaplansky, Miranda Lambert, Kelly Willard and Ilse DeLange have recorded the songs of Julie Miller, as well as songs written by both her and Buddy.
Buddy Miller announced that  a Julie Miller compilation is planned for the fall of 2012, which will include tracks picked by Julie from her first four albums, which have been out of print for many years.
Julie Miller. (2012, December 22). In Wikipedia, The Free Encyclopedia. Retrieved 16:27, January 6, 2013, from http://en.wikipedia.org/w/index.php?title=Julie_Miller&oldid=529241434