| Year | Artist | Album | Role |
| --- | --- | --- | --- |
| 1975 | The Archers | Things We Deeply Feel | Songwriter |
| 1976 | Madeline Manning Jackson | Running for Jesus | Producer, Songwriter |
| 1976 | Amplified Version | Whatcha Gonna Do? | Producer, Songwriter, Track Arrangements, Mixed |
| 1976 | Scott Wesley Brown | I Am A Christian | Producer, Songwriter, Arrangements, Mixed |
| 1976 | Imperials | Just Because | Songwriter, Arrangements |
| 1977 | Gary S. Paxton | More From The Astonishing, Outrageous, Amazing, Incredible, Unbelievable, Gary S. Paxton | Producer, Songwriter, Arrangements, Engineer, Remix, Vocals |
| 1978 | Sammy Hall | I've Never Been to Heaven | Producer |
| 1979 | The Renaissance | Together | Songwriter |
| 1983 | Gaither Vocal Band | Passin' The Faith Along | Songwriter |
| 1985 | Willoughby Wilson Band | World Walking By | Producer |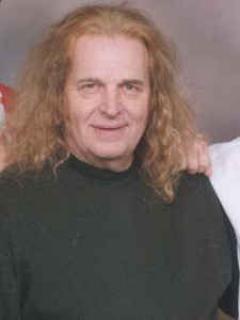 Gary S. Paxton
Gary Sanford Paxton (born Larry Wayne Stevens) was an American record producer, recording artist, and Grammy and Dove Award-winning songwriter. Paxton was a member of Skip & Flip and the Hollywood Argyles and was the producer of two number-one Billboard Hot 100 singles, "Alley Oop" for the Hollywood Argyles in 1960 and "Monster Mash" for Bobby "Boris" Pickett in 1962.
By 1960, Paxton was living in Hollywood, California, and was involved in a number of projects, collaborating with others as a performer, writer, producer, label owner, and audio engineer. He played a major role in the making of two novelty hits in the early 1960s and worked with artists including the Association, Paul Revere & the Raiders, the Four Freshmen, and Tommy Roe.
His work throughout this early-1960s period is scattered over various labels, mostly his own, which he seemed to open and close on a constant basis, making regular use of the five studios he owned. Over the years, Paxton built a reputation as an eccentric figure in the recording industry. Brian Wilson was known to admire his talents, and Phil Spector to fear him. His creativity and knack for promotion were legendary, but could also run to excess: once, after a local radio station dismissed one of his records ("Elephant Game (Part One)" by Renfro & Jackson) as "too black", he assembled a protest parade down Hollywood Boulevard in Los Angeles, California, consisting of fifteen cheerleaders and a live elephant pulling a Volkswagen convertible. He was arrested after the elephant got scared and began to defecate in the street.
In the later 1960s, he gradually turned to the burgeoning Bakersfield sound in country music. By 1967, he had relocated entirely to that city, where he ran a variety of businesses and founded the label Bakersfield International. He moved on to Nashville, Tennessee, in 1970, and in 1971, following his partner's suicide and his own long struggles with drugs and alcohol, he converted to Christianity. He turned his talents to gospel music, becoming part of the hippie countercultural Jesus movement, and worked in gospel ever since, while maintaining an interest in country. Paxton recorded many of his country and gospel albums under the "Rusty Dean" alias.
In the wake of his conversion to Christianity, Paxton focused his efforts on gospel music. He still kept one foot in the world of secular country during the early 1970s — writing and producing "Woman (Sensuous Woman)" for Don Gibson (a Grammy nominee and a million-plus seller in three different versions) along with two other country-chart hits, and at one point signing with RCA Records as a solo country artist — but gospel was now his chief priority. In 1973 he wrote and produced "L-O-V-E" for the Blackwood Brothers, who took home the Grammy for Best Gospel Performance. In 1975, Paxton won the Best Inspirational Grammy for his album The Astonishing, Outrageous, Amazing, Incredible, Unbelievable, Different World of Gary S. Paxton, which contained his oft-recorded devotional song "He Was There All the Time". Appearing on his gospel album covers in a halo of facial hair and a tall-top cowboy hat, Paxton infused his religious work with the same eccentricity, individuality, and hippie humor that had characterized his 60s material in Los Angeles: acting the role of the Jesus freak, likening himself to "an armpit in the body of Christ", and crafting song titles like "When the Meat Wagon Comes for You", "Will There Be Hippies in Heaven?", "I'm a Fool for Christ (Whose Fool Are You?)", and "Jesus Is My Lawyer in Heaven".
Paxton's gospel work was released through NewPax Records, another in his long series of labels, founded in 1975 as an outlet for his new ideas in songwriting and engineering. The label also released recordings by other Christian acts, including the Christian alternative rock band Daniel Amos, who released their albums ¡Alarma! and Doppelgänger through the label in the early 1980s. NewPax was closely linked with Paragon Associates, with which it eventually merged. Paxton was inducted into the Country Gospel Music Hall of Fame in 1999 on the basis of his innovation and accomplishments in the field and his production and writing for numerous noted artists in the industry.
Wikipedia contributors. (2021, February 2). Gary S. Paxton. In Wikipedia, The Free Encyclopedia. Retrieved 23:56, April 18, 2021, from https://en.wikipedia.org/w/index.php?title=Gary_S._Paxton&oldid=1004354009