No albums list this artist in credits. You are able to edit albums and add credit info if you have created an account.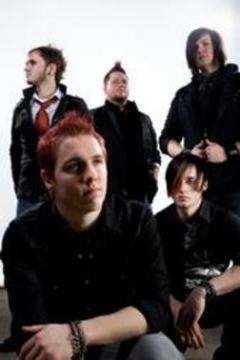 Nine Lashes
Coming together from various avenues the five guys that make up Tooth & Nail Records' newest signing, Nine Lashes, have one common thread: to stand up for what they believe and pour their hearts into everything they do.
Their different personalities and musical tastes are a creative melting pot that produces a hybrid sound that will take the listener from rock, to screaming guest vocals from Demon Hunter's Ryan Clark ("Our Darkest Day") to moving melodies. Their differences were once viewed as an obstacle to writing music, but they soon realized that working together and embracing these variances created just the right sound and combination for the album.
"We just began writing what we felt, and the diversity within our band translated itself right onto the record," states Jeremy Dunn, vocalist.
The debut radio single "Anthem of the Lonely" is a band self-description about taking a stand for your beliefs even if that means that you are standing alone. Right now / Never want to leave this place / Right now / See it in a different way / So Right now / Even if you take me on / I'll stand, the lonely / Stand, the lonely. This track is filled with strong guitar riffs and thumping grooves.
"Our hearts were poured into this entire album, and each song holds a special place for us," shares Dunn. "The songs cover a variety of subjects from perserverance to a wake-up call. It is the world we view."
It is the band's perseverance and dedication to reach their dream of becoming a band that has kept them going through band member changes and challenges. Eventually Nine Lashes was discovered and brought to Tooth & Nail Records by label mate Trevor McNevan of Thousand Foot Krutch.
"Trevor was given our independent album by a friend in our hometown. Unexpectedly, this was the show that he had to be rushed to the hospital to get his appendix removed. Because he had some downtime to recover, he had time to listen to our music. We thank Trevor's appendix for being discovered," laughs Jonathan Jefferson, guitarist.
The band's name is derived from the whip used to beat Jesus – cat of nine tails. They state Isaiah 53:5 as their reminder that the wounds Jesus suffered was for our restoration, and the name Nine Lashes reminds the band of those wounds.
"We never want to forget what He did for us, and we hope that our band name beckons people to ask this very question – it is what we are all about," Jefferson shares.
The label debut will be releasing in early 2012, but fans can catch the band this summer at major festivals Creation West, Cornerstone and Kingdom Bound.
Nine Lashes Artist Profile. (2012, January 1). Retrieved February 7, 2012, from New Release Tuesday website: http://www.newreleasetuesday.com/artistdetail.php?artist_id=849

TOOTH & NAIL RECORDS' NINE LASHES RECEIVING STELLAR REVIEWS
DEBUTED IN TOP 10 ON THE ROCK iTUNES CHART
Seattle, Wa –February 17, 2012 – This week Tooth & Nail Records' newest signing Nine Lashes released their label debut, World We View, receiving stellar reviews adding to the acclaim prior to the release. The highly talked about rock album debuted on the iTunes Rock chart peaking at No. 8 and staying strong in the Top 10 the entire week.
This Alabama-reared band worked with producer Aaron Sprinkle crafting their national debut. Together, the team turned in a sophisticated blend of modern, alternative and indie rock, undercut by a slew of rhythmic influences, cutting edge beats and even an appearance from screamo legend Ryan Clark (of Demon Hunter fame) on "Our Darkest Day" and Thousand Foot Krutch's Trevor McNevan on "Adrenaline."
As the album released, early reviews stated that the Nine Lashes' debut is an "ambitious album (that) already promises to be one of the most solid rock debuts of the year," (JesusFreakHideout) as well as placing the release in the ranks of RED's Until We Have Faces. With the reviews below, it is clear that Nine Lashes is poised for a bright future.
"The songs on World We View exhibit an expansive rock sound, but every ounce is intended for mass appeal."
– CCM Magazine 4 Star Review
"World We View is aggressive, both in its massive guitar riffs and its solid stand for truth in a crumbling world. This album is an achievement that promises great things from the future for Nine Lashes, and could easily hold its own amidst rock heavy weights in both Christian and mainstream rock formats.
- New Release Tuesday 5 Star Review
"If there is a new hard rock band built to succeed, it is definitely Nine Lashes. The band's World We View is made for modern rock success...thus Nine Lashes is the safest bet to make the biggest splash in 2012."
- HM Magazine
"Full of boundless energy and musical maturity."
- Christianity Today 4 Star Review
"With such of a supported release, Nine Lashes is a band to watch out for in the future. World We View fits perfectly nestled in between Red's Until We Have Faces and the TFK canon."
- Christian Music Zine
"What sets Nine Lashes apart from the rest of the Christian rock scene is not their heavy rock, mature vocals, or their musical creativity. It's their undeniable love for God that rings out of every track, and their mission to tell the lost that they have a purpose."
- Jay's Musik Blog
This album has already produced a No. 1 Rock single with "Anthem of the Lonely," which was at the top for two weeks and in the Top 10 for more than six months. The current rock single "Get Back" was the most added rock song this past week.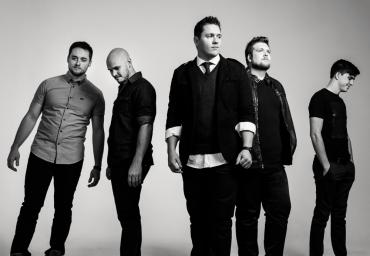 BEC Recordings is excited to announce a brand new studio album from Nine Lashes, releasing March 11.