No albums list this artist in credits. You are able to edit albums and add credit info if you have created an account.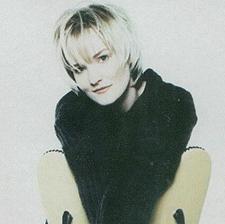 Amy Morriss
Amy Morriss is a pop singer/songwriter from Tyler, Texas. She was exposed to music from an early age as her father played keyboard on the road for the Cruse Family. From 1975-1992 she performed with her two younger sisters as Ms. Adventures and in 1990 they recorded the Top 10 general market dance hit "Undeniable." In 1992 Amy moved to Nashville and released two albums on Myrrh Records charting seven songs on Christian radio.
One of the most vibrant and inspiring times in the life of a believer occur when the winds of change appear, divinely sweeping over the landscape of time. People grow, relationships mature, ideas expand, hearts turn corners, seeds of musical curiosities ripen into new tastes, and then one day it becomes delightfully obvious that all of those individual experiences have been part of an unfolding process that ultimately brings one closer to the heart of God. Thus have been the past couple of years for Amy Morriss.
In 1995, Amy soulfully blew on to the Christian Music scene, establishing herself as one of the most skillful and creative vocalists in the R&B/Pop Genre with her debut release, I'm a Believer. The single of the same name went straight to the number one position on the Adult Contemporary Chart; as well as another number one song, "Devotion." This southern songstress captured the attention of thousands with her debut, largely due to her smooth vocal style and powerful music.
1997 finds Amy Morriss building on that solid foundation with her new release, Within the Sound of Your Voice, which resoundingly echoes the unfolding process of listening to and learning from the God who gently whispers. "The title cut is probably the most lyrically important song to me on the record," reflects Amy as she quotes from the lyric of "Within the Sound of Your Voice."
"Let me live within the sound of your voice
I want my heart so in tune
I'll hear you whisper my name"
"That's where my life and my heart are right now," she reveals. "We say 'God, if you'll just give me a sign or scream at me, I'll get it! Most of the time He comes in a whisper or in a circumstance. God is always at work around us, and the only way we're going to be aware of it is if our relationship with Him is right."
If prolific songwriters add variety and spice to an album, this one is brimming with flavor. Collaborating with or borrowing from such talents as David Mullen, Ashley Cleveland, Cindy Morgan and Carolyn Arends, Amy feels strongly that God took the strands of each individual songwriter and wove them into a project that aptly expresses her heart. "I feel like every one of these songs was specifically tailored for this record," she marvels. "The song Carolyn Arrends wrote ("It Has to Be You") was kind of a turning point for us when we were picking songs for the album. My A&R director, Loren Balman, played the song for me, and the lyrics bowled me over. The chord changes were great. The song conveys a lot of spiritual honesty and that's important to me; it felt like my song."
Another intresting angle of this collective song writing effort is the diversity in the message. Some songs are a celebration, some are reflective, while others, such as "We Need You," (written by Cindy Morgan) offer a lively opportunity for the listener to express praise or prayer to God:
"Send down, send down your love tonight
We need You, we need You
No more denying what is right
We need You, we need You
As usual, Amy delivers such messages with the cool, relaxed vocal style that explores every possible hiding place in a melody showcasing the unusually wide range of her powerful voice. While she has stayed pretty close to her rhythm. And Blues roots over the past several years, Amy is delighted at having the opportunity to stretch her musical wings a bit. "Within the Sound of Your Voice" most definitely has an R&B flavor to it, but is also meandering toward the vein of clutter-free pop, a niche where less is more and passion moves front and center. When asked about her musical influences, Amy will cite such legends as Aretha Franklin and Gladys Knight, but ask her what her favorite album is and the answer may surprise you: Shawn Colvin's "Cover Girl."
"I like all kinds of music," reflects Amy. "R&B has been my main influence, but over the years I have really enjoyed listening to the work of Shawn Colvin, Annie Lennox, Jewel and other, more modern, progressive music."
"Those two genres don't meet very often," she continues. "I'm really excited about it because I didn't want the labeling of just R&B. Musically and thematically there was more in me thatn that, and this project provided an outlet for that."
Offering Morriss the "laboratory" in which she could experiment with her diverse musical tastes are two very creative and distinctive producers. Dennis Matkisky (who has worked with such talents as Kenny G, Chicago and Smokey Robinson) is a long-time family friend of Morriss'. He produced her first album and is a comfortable creative catalyst. "He can say straight forward things to me and I don't really care," she says laughing. "We know how to read each other, which is important when you're working in a studio together."
Joining Matkosky this time around in the producer's chair is Blair Masters, who has previously produced tracks for Christian artists Twila Paris and Point of Grace. Masters' approach put a fresh new spin on some already great musical ideas, resulting in a direction Morriss was intrested in exploring. "Not that we wanted to forget the old record," she is careful to point out, "But there was a lot more we wanted to do and say, it was almost a fresh start; Blair and I are opposites, and that worked great.
So with the process of recording behind her; with songs written and voiced, tapes mastered and pressed, what does Amy Morriss see from the upper side of the tapestry? "God is working," she observes. "He is hopefully going to use me where He's already working. I want to be right in my relationship with Him so I can be aware of that. That's what this record is about; hearing the sound of His voice.
Amy Morriss Biography. (2012, May 1). Retrieved December 22, 2014, from Last.FM website: http://www.last.fm/music/Amy+Morriss/+wiki
Created by
:
mjmurphyccm
on 21-October-2012
-
Last Edited by
admin
on 07-January-2016