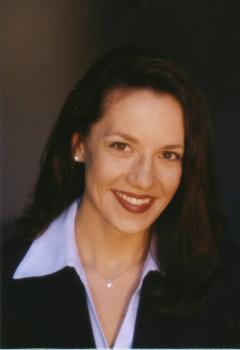 Jessica Atteberry
Jessica Quinn, owner of Jessica (Atteberry) Quinn Public Relations, has worked in public relations for the past 19 years—this year celebrating 11 years as an independent public relations consultant. Quinn works with a wide range of clients including individuals featured in prominent breaking news stories, faith-based charities, and authors writing about sports, politics or various non-fiction and fiction topics. Notable clients have included: Tony Dungy, Joe Gibbs, Deanna Favre, Rick Warren, and Karen Kingsbury.

Quinn served as an adjunct professor in Music Business Public Relations for Belmont University for four years during her time in Nashville, Tennessee. While in Nashville, Quinn also headed up the Ambassador Agency's public relations division, and for six years prior to that worked with Atkins-Muse Public Relations where she served as the executive vice president, working with a range of artists including:
Amy Grant, Michael W. Smith, Gary Chapman, Gospel Music Association's annually televised Dove Awards, The Young Messiah Tour, Point of Grace, The Martins, 4HIM, and Sandi Patty. Quinn is a graduate of the University of Southern Mississippi with a degree in journalism/public relations, and is currently working toward a Master's Degree in Professional Writing at Kennesaw State University. She is married and resides in Atlanta, Georgia.
Websites:
External links are provided for reference purposes. Christian Music Archive is not responsible for the content of external internet sites.
Created by
:
mjmurphyccm
on 02-July-2011
-
Last Edited by
admin
on 07-January-2016