Doug Meacham is listed in the credits for the following albums: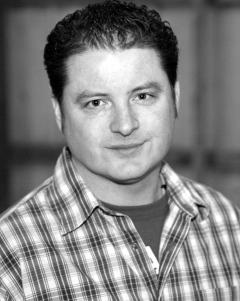 Doug Meacham
As a music business/voice major and graduate of Otterbein College in Westerville, Ohio, Doug Meacham has had tremedous opportunities in the area of acting, voice overs, and singing performances. From learning the craft through musical productions at Otterbein to writing and singing television intros to acting and directing a community theater production annually, Doug has grown with each challenge placed before him.
Other talents that Doug has acquired include animated character voice work, public speaking, live musical performances with a pop/rock band which is distributed through Warner Brothers, and singing the National Anthem at professional sporting events across the country, including the Columbus Crew, Lincoln Salt Dogs, Spokane Shock, and many others. Notable performances have also taken place for Doug in venues such as the Meadowlands, Soldier Field, Mile High Stadium, Six Flags, and Walt Disney World.
Doug has had experience with television and radio through appearances on programs featured on the PAX network, SkyAngel Satellite, Clear Channel Radio, and multiple local stations.
Primary interests for Doug include extra work, voice overs, animated character voices, singing opportunities, and other acting opportunities. Whatever the need, Doug Meacham will fit the bill!
Meacham, D. (n.d.). Doug Meacham. Retrieved June 14, 2012, from Doug Meacham website: http://www.dougmeacham.com/
Websites:
External links are provided for reference purposes. Christian Music Archive is not responsible for the content of external internet sites.