Barry Graul is listed in the credits for the following albums: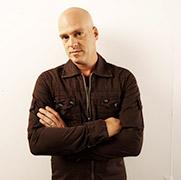 Barry Graul
Mercy Me guitarist Barry Graul has performed with nearly 20 rock, pop and r&b artists during his 18 year career including dcTalk, Toby Mac, Tait, Audio Adrenaline, Phil Joel, Whiteheart, Michael Sweet, Whitecross, Sonicflood, Halo, Rick Cua and Morgan Cryar. Since 2003, he's received an American Music Award, several Dove Awards and three ASCAP writer awards for his writing and recording work with Mercyme
Websites:
External links are provided for reference purposes. Christian Music Archive is not responsible for the content of external internet sites.