Xalt is listed in the credits for the following albums: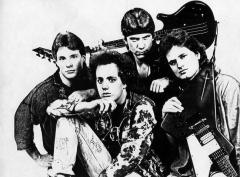 Xalt
Xalt formed in 1987 and shortly after released the independent EP Dark War. Because of the success of Dark War and winning a regional band competition, the band caught the eye of Refuge Records, who quickly signed them. On Refuge the band released the album Under The Ruins, which produced the hit singles "Piercing the Darkness" and "Lost Without You". The album also spurned a successful tour that took Xalt all over the world. One highlight of the tour was a trip to Guatemala and El Salvador where the band performed for more than 15,000 people. The concert in El Salvador marked the first appearance by an American band in that country's history.
In 1991 the band moved to the StarSong label and released the album History. The album was brought together by hit producers Tony Miceli and Paul Orafino and featured the hit singles "Standing", "Walk Away", and "Unconditional Love". This album was also supported by a successful tour that saw the return of Xalt to its gracious fans in Central America and the country of El Salvador.
In 1994, the band stepped back from the scene to find a new musical identity that would to the day. The result was Helium Blue Gazebo, released in May 1997. This melody driven collection reveals the heart of a truly sincere group of musicians. The radio singles "The River" and "Security" both did very well at radio stations worldwide.