Sarah Gaines is listed in the credits for the following albums: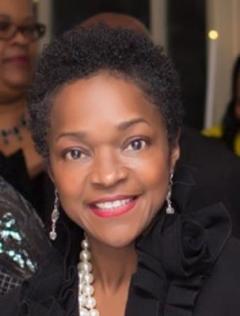 Sarah Gaines
Dove Award-winning gospel singer Sarah Gaines, 59, died on Jan. 17, following a struggle with cancer.
As a member of the duo Billy & Sarah Gaines, she regularly topped the Contemporary Christian Music (CCM) charts in the 1980s and 1990s. She went on to have a solo career as a children's entertainer.
Sarah was one of seven children raised in a gospel-singing household in Hampton, Virginia. She and Billy began singing together in 1974 and married in 1977. They sang lead in a group called Living Sacrifice in 1977-80. The act performed on TV's The 700 Club in 1978.
Working as a duo, they performed in churches, at Christian music festivals and in coffeehouses. One early reviewer praised them as having, "the voices of angels."
In Virginia, Sarah home schooled their children while Billy worked as a custodian. In 1985, they gambled their life savings on a move to Nashville to break into the music business. Billy took a job as a security guard until his songwriting earned him a publishing contract in Music City. Benson signed the duo and issued Billy & Sarah Gaines as the act's debut LP in 1986. It yielded "Come Drink at My Table," "You Are Faithful," "In His Eyes" and "Risen in Me" as top-10 CCM hits. Sarah's solo performance on the collection was "The Part That No One Sees."
The team's He'll Find a Way was released in 1988. It contained the No. 1 CCM hits "Always Triumphant" and "How Great His Heart Must Be." Those first two albums were performed in a pop style. For 1990's Friends Indeed, Billy and Sarah reverted to the r&b sounds of their youth. "While You Wait" and the album's title tune became big hits. No One Loves Me Like You (1991) and Love's the Key (1993) rounded out their Benson contract.
Other Christian-radio favorites by Billy & Sarah Gaines included "Right Here at Home," "The Same All the Time," "God's Amazing Love" and "I Found Someone." They also had a hit BET video, "That Is Why." They won a Dove Award for their participation on the 1994 project Generation to Generation. They had three other nominations for gospel's highest honors. Sarah and Billy also became go-to backup vocalists for Amy Grant, CeCe Winans, dc talk and other CCM stars.
Donna Summer's producer Michael Omartian became Billy's cowriter in 1995. The couple signed with Warner/Alliance Records. With Omartian producing, Come On Back was issued in 1996. Anointed, CeCe Winans and Chris Willis provided backing vocals on this critically acclaimed album. In 1997, Sarah and Billy appeared on TNN's Sam's Place TV series taped at the Ryman Auditorium and on the TBN special Pat Boone's Gospel America.
In the 2000s, the couple split up. Sarah went back to college to study early childhood education. She operated a series of successful daycare businesses and was a foster parent.
Her solo albums were geared to a young audience. They included Miss Kitty and the Neighborhood Play Place (2006) and Miss Kitty's Neighborhood Christmas Show (2007). She emerged as a songwriter on these. Son Jason Gaines produced the records.
Last August, Nashville's gospel community gathered at an event titled "Love Through Giving" to raise funds for Sarah's cancer treatments. Among those participating were Juan & Lisa Winans, Angelo & Veronica, Alvin Love, Billy Gaines and CeCe Winans.
Sarah Gaines is survived by sons Nathan and Jason, by daughter Rachel Hockett and by two grandchildren. The funeral was held Saturday at Born Again Church on Trinity Lane.
Oermann, R. K. (2019, January 28). CCM Star Sarah Gaines Dead At 59. Retrieved December 31, 2019, from Music Row website: https://musicrow.com/2019/01/ccm-star-sarah-gaines-dead-at-59/