Jake Hess is listed in the credits for the following albums: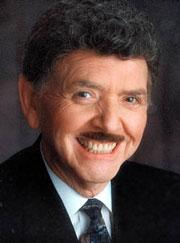 Jake Hess
Jake Hess was an American Grammy Award-winning southern gospel singer
The son of "a sharecropper who was a shape-note singing-school teacher," Hess was born in Mt. Pisgah, near Athens, in Limestone County, Alabama. His parents were Stovall and Lydia Hess. He was the youngest of 12 children.
Jake Hess joined the John Daniel Quartet in 1943 and reached stardom with the Statesmen Quartet. He was founder of the Imperials and sang with the Masters V. Each of these groups is enshrined in the Southern Gospel Music Hall of Fame, as is Mr. Hess.
As a teenager, Elvis Presley was a regular at Statesmen concerts. Later, Mr. Hess was a backup singer on several of Presley's Grammy-winning albums. When Presley died in 1977, Mr. Hess sang at his funeral, as he had at the funeral of country legend Hank Williams in 1953.
Peter Guralnick, author of a two-volume biography of Presley, said the rock star always wanted to emulate the voices of Mr. Hess and Roy Hamilton. "They were such virtuosos," Guralnick said. "Each had a voice that Elvis never felt he could fully emulate. What he did seek to do was to emulate the feeling they had in their singing."
Jake Hess received Grammy awards in 1968 for best sacred performance for "Beautiful Isle of Somewhere"; in 1969 for best non-classical sacred performance for "Ain't That Beautiful Singing"; in 1970 for best sacred musical performance for "Everything Is Beautiful"; and in 1981 as part of the Masters V for best traditional gospel performance for "The Masters V."
Jake is best known to contemporary audiences as a regular member of Bill Gaither's Homecoming Friends.
Jake Hess passed away on January 4, 2004 at the age of 76. He died at a hospital in Opelika, Alabama.
--from the Washington Post, 6-Jan-2004.