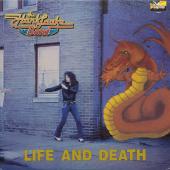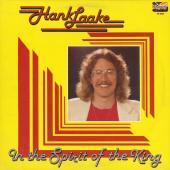 Hank Laake is listed in the credits for the following albums: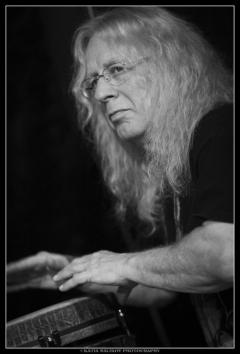 Hank Laake
Hank Laake (pronounced lock'ke) was the founder of the Hank Laake Band, a heavy Christian rock group of the early '80s that directed their evangelistic music toward alienated youth with a simple message of grace and a basic invitation to share in the joy of Christian community. Reviewer Brian Quincy Newcomb compared the group's sound to that of early Jesus music - or at least to the early material by such headbangers as Petra or Resurrection Band. Signed to Tunesmith Records out of Canada, Laake and company would regularly perform ministry rock along with labelmates Barnabas.
Hank Laake came from Iowa, where he had fronted a secular band called Red Pony. He came to know Larry Norman and recorded an early Christian album with that star that never saw release. In the Spirit of the King still displays Norman's influence, partly in its organization: Side One is intended for evangelism and Side Two for worship and edification.
According to Newcomb, The Hank Laake Band reveled in its "youthful energy, naivete, and evangelistic zeal" with the same unaffected motivation evinced by Jesus freaks a decade before. 
Powell, M. A. (2003). The Hank Laake Band. In Encyclopedia of Contemporary Christian Music (2nd ed., pp. 506). Peabody, MA: Hendrickson Publishers, Inc.
Where are they Now:
In April of 2006, Hank Laake left his wife of 16 years.  In May of that year, he moved to Israel where he denounced Christ in order to obtail Israeli citizenship.  As of today, August of 2012, he still resides in Israel.  He no longer plays Christian music.