February 24, 2012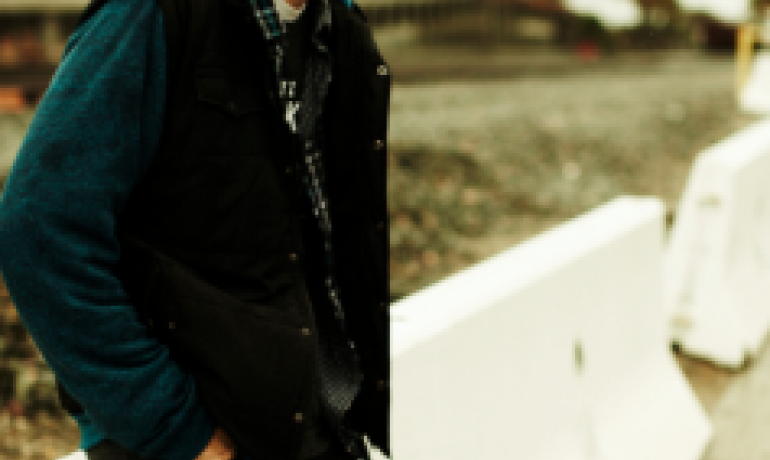 Seattle, Wa. –After 11 years in the music industry and more than 575,000 albums sold, hip-hop veteran KJ-52 will be releasing his seventh studio album Dangerous on BEC Recordings on April 3. After thriving through the seamless transition between a cutting edge newcomer at the tip of the 2000s to one of today's most respected and ambitious rap/hip-hop heroes, KJ-52 continues pushing the musical and lyrical envelope. In addition to KJ overseeing the album, it includes tag teams with producers Tedd T. (Mute Math, Delirious) and Aaron Sprinkle (Deftones, Hawk Nelson, Jeremy Camp).
"The theme that runs throughout the record is God is calling us to live dangerously for Him," states charismatic KJ-52. "We have to be careful that we don't give into the world, which is like drinking poison out of a gold cup. But as Christians, we can't go along with the status quo or play it safe. There's no room for laziness or complacency."
While it would be easy for the six-time Dove Award winner and sought after collaborator (TobyMac, Newsboys, Thousand Foot Krutch) to rest on his laurels after more than a decade in the game, he aggressively walks that talk across Dangerous, while offering both listeners of faith and the mainstream scene plenty of reasons to relate. Dangerous also chronicles a series of compelling issues like drugs, divorce and racism, even the prejudice that sometimes pops up within the church's walls. The latter is particularly evident across "They Like Me," a collaboration with the Grammy nominated Lecrae.
Looking back on his career, KJ-52 reflects on what it means to have career endurance, especially as tastes and trends change practically overnight and many of his previous peers have since tapered out of the spotlight.
"Eleven years is really a lifetime in rap years,'" he suggests. "I think it's a result of a lot of things, in part staying in tune with the fans, listening to them, listening to what's going on musically, always staying on the road and looking to the future. Throughout it all, God's provided and expanded my platform and He'll continue to do that until it's time to move on to whatever's next."
KJ-52 will take this new album on the road as he'll be performing at the upcoming 2012 REVOLVE teen girl conference as well as the 4thirty1 Experience.