No albums list this artist in credits. You are able to edit albums and add credit info if you have created an account.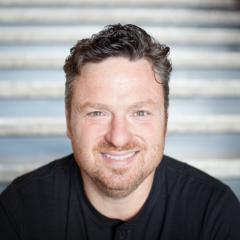 Shane Barnard
Shane Corey Barnard was born in Placerville, California, and later grew up in Lubbock, Texas, where he attended Texas Tech University and later Texas A&M University. It was there that he led worship at the popular Christian student gathering Breakaway and where he met Shane Everett. The two would later form the worship band, Shane & Shane. Barnard is also known for his unique style of strumming the acoustic guitar and his high vocal range.
During his junior year as a student at Texas A&M University, Barnard began a recording career. Before joining Everett, Barnard teamed up with friend Caleb Carruth to release an album. Entitled Salvation Still Remains, it was released in limited numbers. Barnard and Carruth later agreed to end their partnership amicably, stating that they "were just moving in different directions."
Barnard is married to fellow CCM artist Bethany Dillon.
Where are they Now:
Shane Barnard current serves as the Worship Director at Watermark Community Church in Dallas, TX.
Watermark.org 21-Nov-2019
Websites:
External links are provided for reference purposes. Christian Music Archive is not responsible for the content of external internet sites.