Sal Oliveri is listed in the credits for the following albums: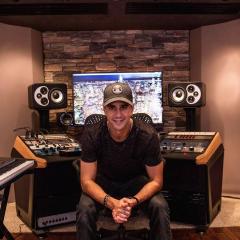 Sal Oliveri
Raised in the shadows of Manhattan, Sal Oliveri developed a diverse musical background. Before long, Sal was performing as musical director and keyboardist at Harlem's famous "Cotton Club" and hitting the NJ/NY studio scene. Soon after, Sal relocated to Nashville where his musical efforts quickly earned him a #1 single he co-wrote and a Grammy Nomination. Sal has earned multiple Billboard and iTunes #1's, with over 13 Million streams in 2017 alone.
Sal Oliveri. (2016). Retrieved August 10, 2020, from Sal Oliveri website: https://saloliveri.com/about/
Websites:
External links are provided for reference purposes. Christian Music Archive is not responsible for the content of external internet sites.