Randy Adams is listed in the credits for the following albums: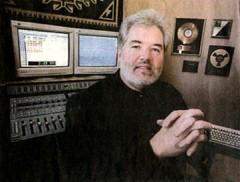 Randy Adams
Randy Adams was an original member of contemporary Christian music group Dallas Holm and Praise from 1975 to 1982, participating in every project the group recorded during that time.
In 1982, Adams joined with Rodriguez Communications to construct and operate two recording facilities; Sierra Recording in Fort Worth, and Future Audio in Dallas. After 5 years, Adams formed AdamSound, an independent audio production company, and began concentrating on location recordings of church choirs and praise and worship music.
In 1999, Adams began construction of a new tracking, overdub, mixing facility in partnership with Christ for the Nations, a bible college located in Dallas, Texas.
Discogs. (n.d.). Randy Adams. https://www.discogs.com/artist/1128765-Randy-Adams