Andy Denton is listed in the credits for the following albums: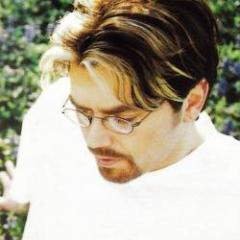 Andy Denton
Andy Denton first came to the spotlight as one of the vocalists for the Christian rock band Ruscha. Denton helped lead the group through several albums before starting a new band called Legend with two other members of Ruscha, later they altered their name to Legend seven. They lasted from 1990 until 1994 before breaking up.
Andy Denton's talent didn't go to waste after the demise of his bands. He went on to be half of the group Identical Strangers with Randy Thomas of the Allies and Sweet Comfort band. They only released one album. Denton went on to release a solo album in '99, but it would be his only solo effort. Unfortunately not much is know about what chose to do after his solo project.