January 27, 2012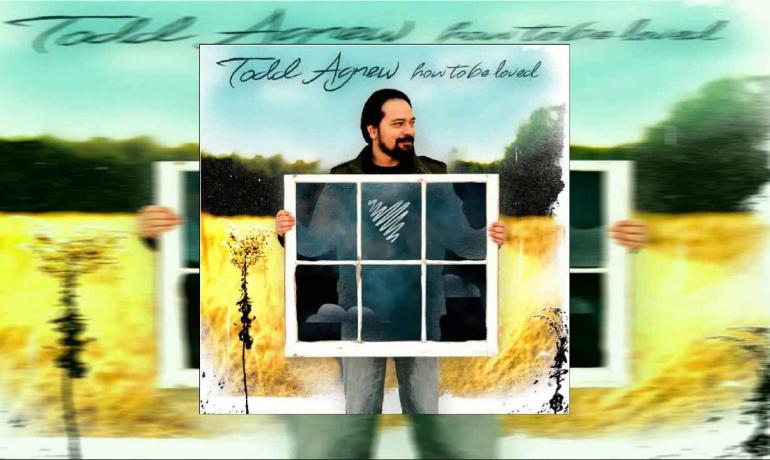 Todd Agnew, the worship leader, musician, and songwriter behind hits like "Grace Like Rain" and "My Jesus," is unveiling his newest collection of music, How to be Loved, on March 6. In chronicling a new understanding of receiving God's love, Todd Agnew's powerful new album with Ardent Records and Fair Trade Services is a revelation of sorts.
Much of this understanding started when Agnew bought his first house, moved back to Texas and became husband, and stepfather all in the course of a weekend. "I came in wanting to do stuff for them, to take care of them," Agnew recalls, "and my wife was asking me if I could receive from them, beloved by them. I really had to say, 'I have no idea what you're talking about.' Then I finally translated that, and realized, 'Oh, God, I see what You're doing! I have to learn to receive that same love from You.'"
Agnew is well-known for his voice, and the gravitas it brings to his music. This time around, though, he brings a remarkable vibrancy born from his desire to collaborate with the likes of renowned producer Paul Ebersold (Third Day, 3 Doors Down) and fellow songwriters Andrew Osenga (Chris Tomlin, Andrew Peterson) and Jason Ingram (Brandon Heath, MercyMe) among others. "I think we have a much more cohesive record than I've done in a long time," remarks Agnew. "My other records are kind of all over the map musically. I love music, all kinds of music, so I tend to just switch gears every 4½ minutes."
How to be Loved is heralded by the radio single "God Undefeatable" impacting AC/INSPO now. The song was originally written by a gifted trio of two worship leaders and a pastor as an Easter song for Agnew's church in Austin, Texas. "'Undefeatable' isn't really even a word," Agnew explains. "It isn't a word because it's never needed to be a word. Every empire, every dynasty, they all eventually lost. They faded. They were defeated. But God, His power, His might does not wane. It goes back to the idea we started with. God is the main player in the story. It's not me fighting the battle, it's Him."
Todd is gearing up for an acoustic spring tour with Fair Trade artist Jonny Diaz. For a full list of upcoming tour dates, visit http://toddagnew.com/tour-dates.