No albums list this artist in credits. You are able to edit albums and add credit info if you have created an account.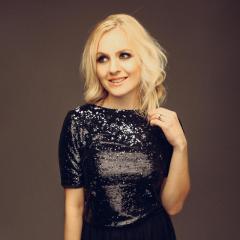 Philippa Hanna
Philippa Hanna is a British singer-songwriter from Sheffield, England. She has worked in a variety of musical styles but is most associated with the contemporary Christian music genre.
Philippa Hanna was brought up in a musical family: Her father, Pat Hanna was a touring performer, and family members include brother Stuart Zender, formerly of Jamiroquai. Her songwriting is strongly influenced by her Christian faith: Her faith journey started in 2004, and the majority of her lyrical content has had strong religious themes.
Wikipedia contributors. (2021, July 23). Philippa Hanna. In Wikipedia, The Free Encyclopedia. Retrieved 23:22, September 10, 2021, from https://en.wikipedia.org/w/index.php?title=Philippa_Hanna&oldid=1035008871
Websites:
External links are provided for reference purposes. Christian Music Archive is not responsible for the content of external internet sites.