No albums list this artist in credits. You are able to edit albums and add credit info if you have created an account.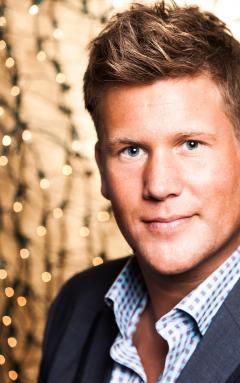 Joseph Habedank
Daywind recording artist Joseph Habedank is a GRAMMY® nominated, Dove Award-winning singer/songwriter and Singing News Magazine's Soloist of the Year (2018, 2017). Joseph has a unique and equally powerful testimony that has been featured on FoxNews.com's Spirited Debate, TBN's Praise the Lord, and in such publications as Billboard Magazine, CCM Magazine, and Glenn Beck's The Blaze. For ten years, he served first as baritone, then as the lead singer for one of Southern Gospel's favorite family groups, the Perrys, and shared his songs in some of America's greatest churches and venues, including the Brooklyn Tabernacle, Charles Stanley's First Baptist Atlanta, The Grand Ole Opry, and the historic Ryman Auditorium. On the heels of his critically-acclaimed debut solo release, Welcome Home, he was awarded Singing News Magazine's New Soloist of the Year in 2014. Additionally, he was awarded Young Artist of the Year in 2009 by the fans of Gospel Music and Songwriter of the Year at the Absolutely Gospel Music Awards in 2011. His songs have been recorded by such artists as: Reba McEntire ("Sing It Now"), The Booth Brothers, Brian Free & Assurance, Karen Peck & New River, The Hoppers, Ivan Parker, Jeff & Sheri Easter, and many more. He has helped write two nationally charted #1 songs and in 2010, "If You Knew Him" (written with Rodney Griffin) was nominated for Southern Gospel Song of the Year at the GMA Dove Awards and won the Singing News Fan Award for Song of the Year. He was also nominated for Singing News Magazine's Male Vocalist of the Year, Lead Singer of the Year and Songwriter of the Year for three consecutive years. Welcome Home featured two Top 5 singles ("Never No Never" and "Beauty of the Blood"), as well as two Top 10 singles ("Big Enough" and "Welcome Home"). Joseph currently resides just outside Nashville, TN with his wife, Lindsay.
Joseph Habedank. (n.d.). Retrieved June 29, 2019, from Joseph Habedank Ministries website: http://www.josephhabedank.com/about
Websites:
External links are provided for reference purposes. Christian Music Archive is not responsible for the content of external internet sites.