Jay Weaver is listed in the credits for the following albums: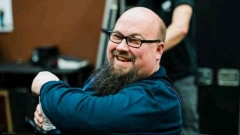 Jay Weaver
Jay Weaver was the bassist for Big Daddy Weave. He founded the group with his brother Mike, Joe Shirk, Jeremy Redmon, and Brian Beihl in 1998.
Jay Weaver passed away on January 2, 2022 due to complications from Covid-19.