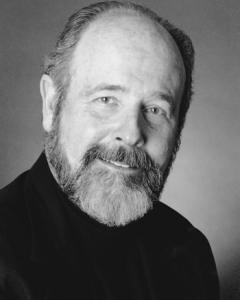 Gregory Norbet
Gregory Norbet is a respected spiritual leader, composer, singer and retreat director. He spent 21 years as a Benedictine monk at Weston Priory in Vermont. He is a graduate of the Institute for Spiritual Leadership in Chicago and received his master's degree from the Institute of Pastoral Studies at Loyola University, Chicago.
Some of Gregory's most enduring compositions are "Hosea," "Come to Me," "Ave Maria," "Wherever You Go" and "All I Ask of You." Christians have been worshipping with these beloved texts and melodies since the early 1970s. In addition to the 12 music collections published during his years as a Benedictine, he released several prayer books and octavos through OCP, including Morning Prayer, Evening Prayer, as well as two albums of instrumental music: Gracious Light and Waiting Moments. His most recent collection Into the Arms of God features 9 new songs and 3 instrumental pieces.
Gregory travels extensively, providing missions, concerts, retreats and workshops for those in hospital, prison and teaching ministries. His specialty is group spiritual development and renewal, using song, Scripture and the spoken word. He is the founder and director of the Hosea Foundation, a not-for-profit ministry dedicated to fostering "the experience of God's love and compassion in the world by promoting spiritual development in individuals and church communities."
Gregory and his wife, artist Kathryn Carrington, live in Hanover, New Hampshire.