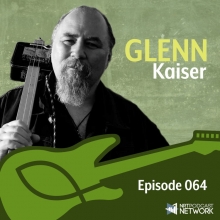 One of the things that stood out to me when I first discovered Glenn Kaiser was that he put his money where his mouth was. The Resurrection Band not only sang about real-life struggles, like poverty, divorce, and racism, but they lived their lives by putting their thoughts into action. Glenn and his wife Wendi started Jesus People USA in Chicago to take God's love to the streets in a real and practical way. And something about that rang true with me. Plus, Rez really rocked, turning early Christian music on its ear. Today I'm chatting with Glenn Kaiser, and we're going to learn a little more about living a life that matches what you say you believe. 
Glenn Kaiser: Website, Music, Facebook, and Twitter.
And of course, on our page: Christian Music Archive.
Christian Music Archive Links: Website, Facebook, Instagram, Twitter, and YouTube.
The podcast and our website are made possible through the generous support of listeners like you. Click here to donate.
**** Please be sure to check out Mercy, inc. and see how you can support them today! ****