August 21, 2014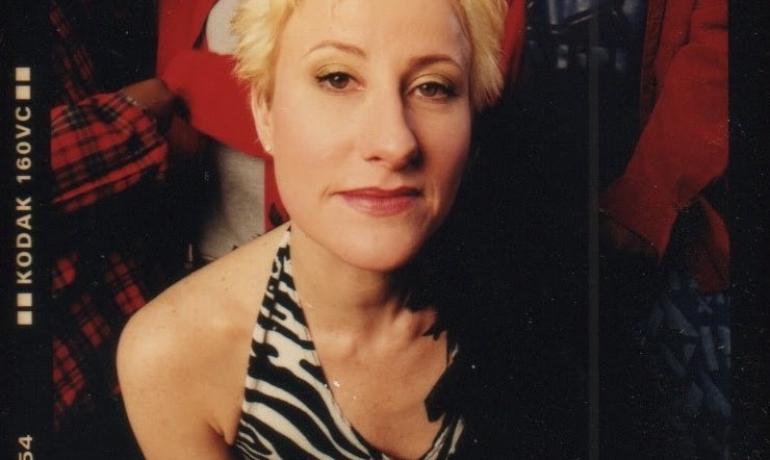 San Diego, CA - Pioneering alt-CCM artist Riki Michele has launched a Kickstarter campaign to assist in funding a new recording project. Produced by award-winning singer, songwriter and producer Margaret Becker, the project, as yet untitled, will showcase Michele's diverse musical influences and penchant for soulful and sophisticated vocal arrangements. Michele is encouraged by the initial response, and credits much of that to the bond formed by supporters of her earlier music.
"Bands like Adam Again, as well as many of our friends and contemporaries, were carried along by a loyal and generous community of fans that supported our music," explains Riki. "As was bound to happen, those 'fans' often became friends, confidantes, and in my case, even a husband. We never enjoyed massive worldwide success, but we always felt tremendous love and support from those that resonated with our music, and that's not something that every artist can say."
As with most Kickstarter projects, supporters are offered various rewards for levels of backing. Several rewards incorporate a unique music angle, including a chance to play or sing on the recording, or to have Michele and Adam Again guitarist Greg Lawless record and acoustic version of an Adam Again or Riki Michele song. Other supporters may find interest in rewards that celebrate Michele's 15-year history of hand-sculpted ceramics.
A founding member of the influential band Adam Again, Michele has four solo albums and scores of credits as a vocalist on other artists' projects. Her solo albums include diverse styles, starting with her debut acoustic/funk Big, Big Town. She followed with the pop-oriented One Moment Please, the electronica-fused Surround Me, and most recently the Come Let Us Adore Him Christmas album, influenced by her time studying at the Nashville Jazz Workshop.
The new album, continues to mine new musical territory, and delves deeper into her musical loves of downtempo electronic music, intimate vocal arrangements, and the alternative funk that was the bedrock of Adam Again's music. The pairing with producer Margaret Becker came through a simple songwriting session that quickly grew.
"Maggie and I knew of each other for some time, but it wasn't until we ended up going to the same church in Nashville that we really got to know each other. We ended up writing together and it was an amazing experience. We clicked instantly, and from there everything fell into place. She's an amazing musician, producer and even better person, and I couldn't be happier to get to work together."
Says Becker, "Riki Michele is an iconic talent. Her music has always intrigued me. One part luscious and two parts raw, Riki Michele continues to deliver her unique brand of luscious music with thought provoking commentary. Being invited to the table as her Producer has been a secret wish of mine for a while now. What an honor to take this ride with her."
While Michele is based in San Diego, recording will take place in Nashville, with Becker and Michele collaborating on the band, culled from their long friendships with many of the city's top musicians. Award-winning photographer and musician Jimmy Abegg will again handle photography for the project.
To view the Kickstarter page, visit: http://kck.st/VDcSxA
To preview a new song, "Into Peace", visit: http://bit.ly/1pb3Ioc