April 30, 2012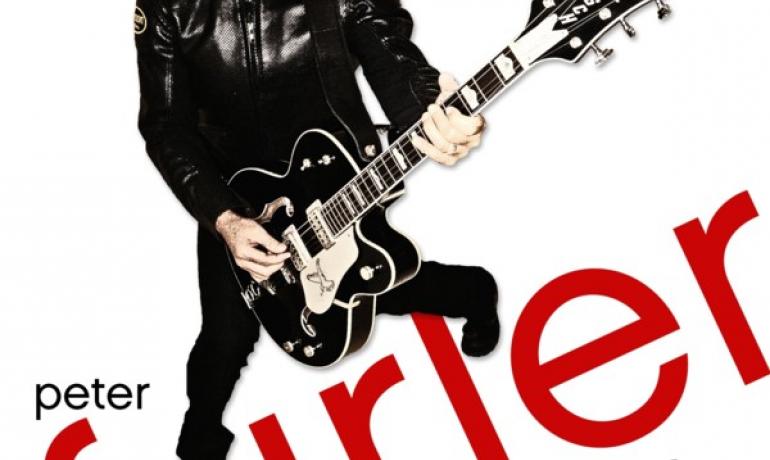 Peter Furler releases his "I'm Alive" video (http://vimeo.com/41177875) from footage taken during the 2012 Winter Jam Tour Spectacular that wrapped up earlier this month after hitting 47 cities and playing to nearly 535,000 people - the #1 tour in the world (first quarter) for the second consecutive year (Pollstar). "I'm Alive" is the opening track on Furler's acclaimed solo debut album, On Fire, which also sparked the radio hits "Matter of Faith" and "Reach."
The idea for "I'm Alive" practically assaulted Peter. "I just felt this overwhelming sense of freedom," he says of the song. "When we're born again, our spirit is free to join with God's Spirit. Then, when we begin reading and doing what Jesus said, and following the promptings of the spirit of God, this leads us to live without being bound or led by anxiety, emotions or the material, to be 'On Fire' with the full life of Christ."
With Peter's quintessential pop vocal breaking through, this contagious anthem does just that, building from a place of doubt and imprisonment to an all-out release of gratitude for forgiveness and freedom.
You shed Your tears for me,
and then You took my hand
and raised me high
I'm alive
I'm on fire and
my spirit burns with desire
Joining Furler's band during the Winter Jam tour and featured on the video is fellow artist and former newsboy bassist/vocalist, Phil Joel, as well as guitarist Dave Ghazarian (Superchick) and drummer Jeff Irizarry.
With multiple GRAMMY nominations and Dove awards, "Songwriter of the Year" nods and musical talent that has driven the sales of five RIAA Certified Gold records, over seven million albums sold and 25 No. 1 songs, Peter Furler made his return to music after amicably ending his long tenure in 2009 as the lead singer of newsboys, the band he founded in Mooloolaba, Queensland, Australia. Refreshed and reawakened to the joy of music, Furler's first solo album, On Fire, released amidst wide critical acclaim on Sparrow Records.