January 30, 2014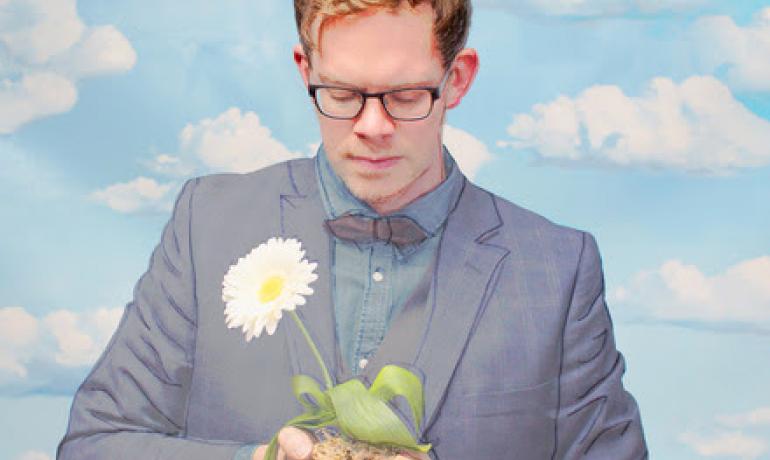 Produced by
Jason Ingram
(Chris Tomlin, Sanctus Real, Tenth Avenue North) and
Cason Cooley
(Derek Webb, Andrew Peterson), sonically the record blends Gray's acoustic guitar with touches of banjo, mandolin and sweeping pop. Its mood is often somber, thoughtful, and ebullient, mirroring the album's powerful lyrics. Gray co-wrote every track with an all-star team including Ingram, Andy Gullahorn, Ben Glover, Josh Wilson, and Nichole Nordeman.
Possessing an uncanny ability to convey deep theological truths in engaging three-and-a-half minute songs, Gray's Love Will Have The Final Word asserts that through the ups and downs of life, the ultimate victory has been won for us . . . Love has spoken. 
Listeners can relate to stand-out track "Not Right Now," a first-person account of grief, and "The Final Word," which takes place amidst confusion and struggle. Similarly, anthem "As I Am" retells the emotions of Adam and Eve in the garden after they've sinned.
Yet, Love Will Have The Final Word finds balance in songs that emphasize the restorative nature of love as well, like the celebratory "Laugh out Loud;" "Begin Again," a beacon of light signaling recovery; and "With Every Act of Love," which recounts the positive actions that follow redemption. 
"I hope when people hear the record they are persuaded that God deeply loves them for who they are and not for who they think they should be," explains Gray. "That they are assured that His love gets the last say over whatever has happened, is happening, or will happen in their lives, and that this hope is the cause for deep peace and joy. I pray that both those who are rejoicing and those who are grieving find that they are not alone, and that through all of it, by the grace of God, something of the wisdom of Love is made real."
Love Will Have The Final Word is already being received enthusiastically, as the lead single "With Every Act of Love" helped mark the most successful launch at radio in Centricity music history with 39 adds its debut week. Consequently, Gray will support the record's early radio success with a K-LOVE radio tour March 5-9. Additional details are forthcoming. 
Furthermore, Gray will also hit the road in March alongside Natalie Grant, Francesca Battistelli, Sidewalk Prophets, Chris August, and Meredith Andrews for "The Bible" tour, based on Mark Burnett and Roma Downey's hit miniseries, visiting 16 cities nationwide. Visit 
thebibletourexperience.com
 for more information.