Bernie Herms is listed in the credits for the following albums: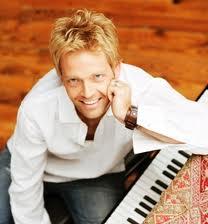 Bernie Herms
Producer…Composer…Songwriter…Grammy nominee. These are just a few words to describe, GMA's 2009 Producer of the year and ASCAP's 2007 Songwriter of the Year, Bernie Herms. His success in each of these areas has led to work with well-known artists such as Brad Paisley, Jackie Evancho, The Tenors, Lonestar, Casting Crowns, CeCe Winans, Natalie Grant, Sammy Kershaw, and Steven Curtis Chapman. His production credits have also extended to popular soundtracks such as Charlotte's Web, The Nativity, Amazing Grace, and most recently the highly revered album Music Inspired by The Story. In 2010, his work gained 8 nominations at the 2010 GMA Dove Awards, more than any other nominee, including nods for, Producer Of The Year and Song Of The Year. The 2011 Dove Awards granted nominations in the categories of Producer of the Year, and Pop Contemporary Album of the Year.
When not in the studio producing and arranging, Herms is busy songwriting. His 2006 cut, "Praise You In This Storm," as well as 2 others, were featured on the Casting Crowns RIAA Platinum Certified album, Lifesong. He has also landed hits on Casting Crowns 2007 RIAA Gold Certified album, Altar and the Door, including the multi week #1, "East to West." Herms most recent number one hit with Casting Crowns "Until the Whole World Hears," reached #1 in January of 2010 and spent 34 weeks on the charts. "Alive" recorded by Natalie Grant, is the current single from the recently released concept album Music Inspired by The Story which Herms entirely co-wrote and co-produced.

NATALIE GRANT HONORED WITH FIVE NODS AT 43rd ANNUAL GMA DOVE NOMINATIONS, INCLUDING FEMALE VOCALIST OF THE YEAR
2009 GMA'S "PRODUCER OF THE YEAR" BERNIE HERMS GARNERS FOUR NOMINATIONS
Nashville, Tenn. (February 23, 2012) - Recent GRAMMY ® nominated female vocalist and dove award forerunner Natalie Grant was honored with five nominations for this year's 43rd Annual GMA Dove Awards, including the prestigious "Female Vocalist of the Year," a title Grant has been honored with four consecutive years in a row. Her husband, Bernie Herms, named "Producer of the Year" in 2009, garnered four nods and is again nominated for the same title.
Herms and Grant were also honored for their efforts on The Story, an album that Herms produced and co-wrote and was nominated "Special Event Album of the Year." "Alive," featured on the record and performed by Grant was also recognized for "Pop/Contemporary Recorded Song of the Year" and "Song of the Year." Additionally, Grant was honored with two nods for her hit single "Your Great Name," for "Pop/Contemporary Recorded Song of the Year" and "Worship Song of the Year." "Your Great Name" can be heard on her latest chart-topping album, Love Revolution.
These honors were unveiled on Wednesday, Feb. 22nd at a press conference held at The Georgian Terrace Hotel in Atlanta, GA, which was streamed live at HearItFirst. Nominees were announced by GRAMMY nominated R&B artist Montell Jordan, known for his iconic hit "This is How We Do It," BET "Lift Every Voice" host CoCo Brother, Daytime EMMY nominated comedian Chonda Pierce, and World Heavyweight Champion wrestler AJ Styles.
Dove Award winners will be revealed during the biggest night in Christian music on April 19, 2012 at the Fox Theater in Atlanta, GA.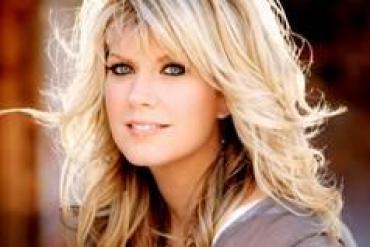 2009 GMA'S "PRODUCER OF THE YEAR" BERNIE HERMS GARNERS FOUR NOMINATIONS