January 30, 2014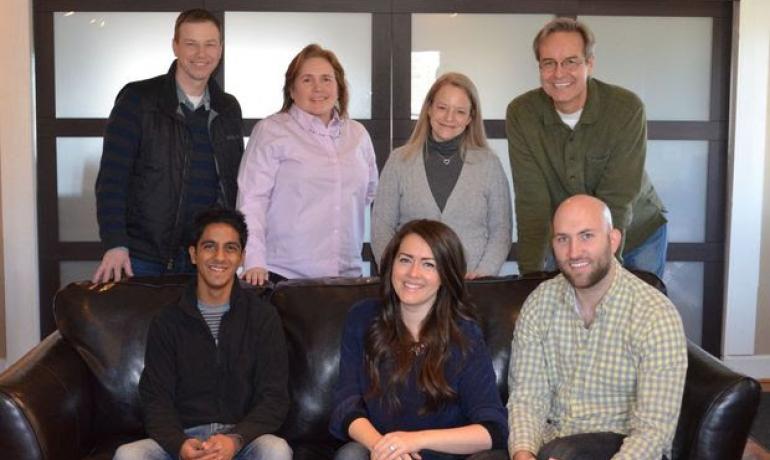 Nashville, TN — Centricity Music continues to expand its artist roster by announcing the signing of singer/songwriter Lindsay McCaul. A respected and established Christian artist, McCaul enjoyed success with her first major label album in 2012, If It Leads Me Back, which showcased her trademark introspective songwriting and warm vocals. Her first project with Centricity Music will release August 2014 and is being produced by Brent Milligan (Steven Curtis Chapman, David Crowder Band) and Jeff Pardo (Matthew West, Josh Wilson).
"I'm incredibly honored and so excited to be joining the Centricity family," says McCaul. "I am so grateful for the chance to partner with both a label and a publishing team comprised of key people whom I have long respected. I so admire the team's pursuit of excellence as they strive to produce art that bring glory to Jesus. I'm a lifelong, diehard Christian music fan, so I also consider it a huge honor to be joining a roster that includes some of my favorite artists. I'm very much looking forward to serving our great God together."
"We waited a long time to get the opportunity to work with Lindsay," says John Mays, Vice President of A&R, Centricity Music. "We first met years ago when she was still a staff worship leader in Chicago and I immediately felt a connection with who she was and the music she was making. As God would have it, the time wasn't right back then, but now we get to celebrate a new partnership with her and a new season of the best music she's recorded to date. I'm so proud of the work she has poured in to every note of these new songs and can't wait for the world to hear them."
McCaul hails from Merritt Island, FL and began writing songs when she was only 12-years-old. She moved to Chicago to attend Moody Bible Institute, where she first began leading worship and graduated with a degree in Applied Linguistics. Now living in the Nashville area with her husband Mark, she currently leads worship as an artist-in-residence at Nashville's Fellowship Bible Church. McCaul has enjoyed an active touring schedule with high-profile acts including, Casting Crowns, Matthew West, Mercy Me, Sanctus Real, The Afters, and others.