June 04, 2013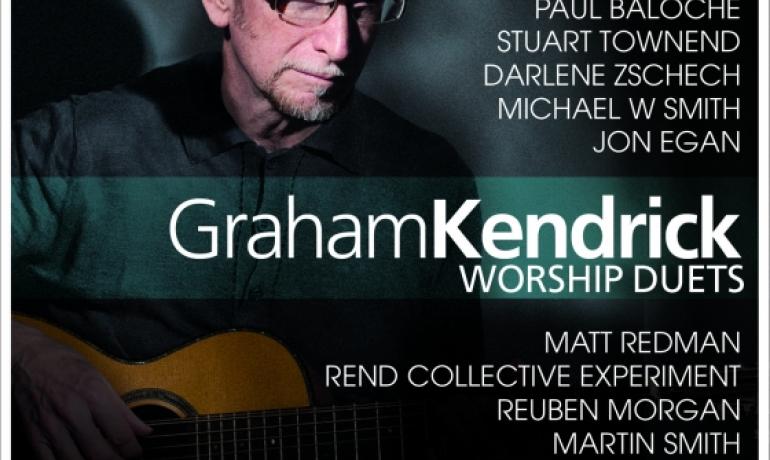 For more than 30 years, worship leader and songwriter Graham Kendrick has been at the forefront of Christian music in the United Kingdom, crafting songs such as "Shine Jesus Shine," "The Servant King," and "Amazing Love" that have inspired worshipers around the globe. Celebrating and continuing Kendrick's legacy, Integrity Music announces the June 4 release of Graham Kendrick: Worship Duets, a 10-track album featuring new songs that are collaborations with many of the worship leaders he has influenced along the way.
Produced by Nathan Nockels, Worship Duets features new songs penned and sung by Kendrick and guests Paul Baloche, Darlene Zschech, Rend Collective, Jon Egan, Martin Smith, Matt Redman, Stuart Townend, Michael W. Smith and Reuben Morgan. This unique and compelling album features new songs along with a new version of the classic "The Servant King" resulting in what Worship Leader magazine calls "an incredible collection" filled with synergy, warmth and authenticity.
Collaboration often leads to innovation, and the creativity that seeps out of Worship Duets is tangible. As Kendrick says, "Of all the recording projects I have done… and I stopped counting some while ago… this is one of the most unusual. I was excited and intrigued by the thought of fresh songs emerging from a community of worship leaders with such a diversity of writing style, musicianship, voice and generation."
In addition to his role as a leader in the contemporary worship movement, Graham Kendrick was one of the founders and the songwriter behind the global phenomenon March for Jesus, which mobilized millions of Christians to go beyond the walls of the church, taking praise, prayer and acts of charity and reconciliation to the streets. Additional information on Kendrick's ministry, songs and recordings can be found at http://www.grahamkendrick.co.uk.