October 04, 2011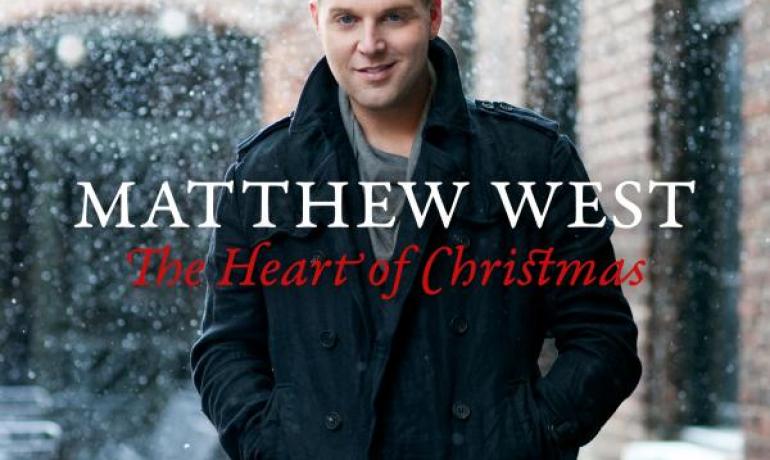 Nashville, Tenn. — GRAMMY ® nominee Matthew West is debuting his first, full-length holiday project today, October 4, titled The Heart of Christmas. The 12 song record features an equal mix of Christmas classics and original holiday tunes penned by West. Fellow GRAMMY ® winners and nominees join West on the album including Vince Gill in "Leaving Heaven," Amy Grant on "Give This Christmas Away" and Mandisa for "Christmas Makes Me Cry." The Heart of Christmas was produced by Pete Kipley (MercyMe, Kristin Chenoweth).
"Since the beginning of my career, I've dreamed of making a Christmas album," explains West, "and I'm so excited to finally get that chance this year! The Heart of Christmas is a collection of original songs I've written, and some of my favorite classics. I was honored to have iconic artists like Amy Grant, Vince Gill, and Mandisa from American Idol join me on a few of the songs, and those are personal highlights for me."
The Heart of Christmas movie will premiere on gmc Sunday, December 4 at 7 p.m. ET. This gmc World Premiere Movie was inspired by the true story of Dax Locke, the two year old from Washington, Illinois, whose struggle with Leukemia sparked a worldwide outpouring of support for his family and St. Jude's Children's Research Hospital. The story inspired a "Decorate for Dax" campaign where thousands in the community of Central Illinois decorated their houses for Dax for Christmas- even though it was October. West wrote the hit song "One Last Christmas" as a tribute to Dax and his family. Candice Cameron Bure (Make It or Break It, Full House), George Newbern (Father of the Bride, Justice League) and Jeanne Neilson (Faith Like Potatoes) star. West also makes an appearance in the film as Mark Hurtgen.
In support of The Heart of Christmas, the album's title track will be released to radio along with a music video, and West will embark on a Christmas tour with Mandisa in the month of December, details and tour dates will be announced soon. Additionally, West just scored his fourth No. 1 hit with "Strong Enough" which is now No. 1 at AC Monitored. He will be headlining "The Story of Your Life Tour," and will be featured on the Winter Jam tour this fall.