June 20, 2012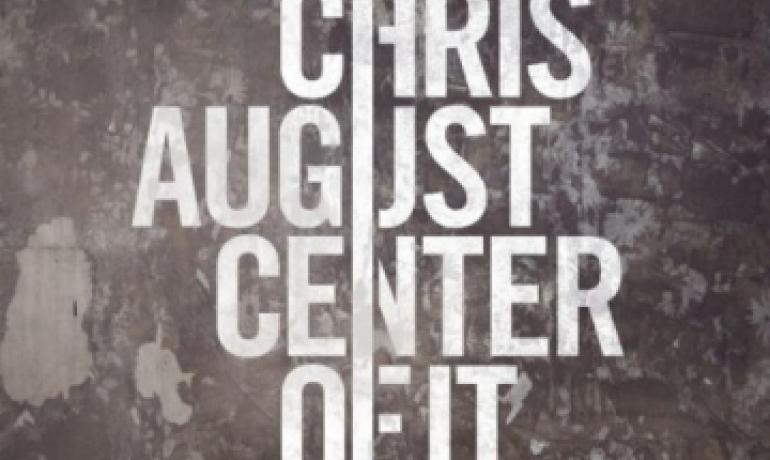 Nashville, TN — As the lead single from the appropriately dubbed The Upside of Down—due out August 21st—"Center Of It" is certainly the new center of attention at Christian radio. As Chris August continues to recover from an April skateboarding accident that left him hospitalized, the Dove Award winner had both Christian AC and CHR's most-added single in its debut week for "Center Of It." The single is being played at 64 stations so far, receiving support from an impressive 57 total stations in its first week impacting radio. Additionally, the song, co-produced by August and Ian Eskelin, is now available via iTunes®, where it debuted in the Top 10 on the Christian & Gospel Songs chart.
The upcoming release of his second Fervent Records project, The Upside of Down, has planted high hopes within August to reach people and encourage them to live for something greater than themselves. "I'm excited for people to hear these songs and my hope is that their lives are impacted by them," he says. "I wanted to write songs that could speak to each and every person and would ultimately point them to Jesus. I hope you can hear the hard work that went in to make this record the very best. I'm so proud to share this with everyone."
The album's title parallels his recent skateboarding accident in which he embraced the 'upside of down' and was humbled by the healing process over the last couple of months' events. August explains the symbolism of his new album title: "Even in the 'down' part of life, I've had such intimate moments with friends being at my house and lifting me in prayer; I'm really connecting with Christ on a new level. I couldn't ask for anything else through all this!"
After missing a handful of tour dates this spring due to his injuries, August was able to finish out several sell-out shows with MercyMe in May. This summer, he's playing many festivals including FishFest 2012, Creation Northeast and Northwest, and many more. For more information on August's upcoming tour dates, please visit www.chrisaugustmusic.com.