March 16, 2012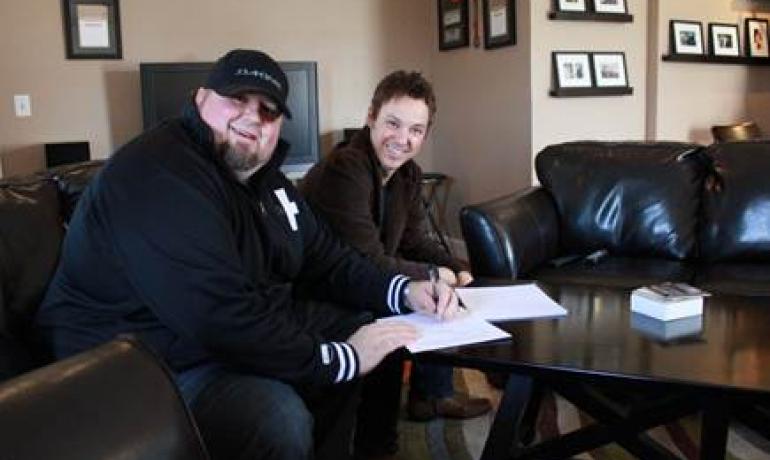 Nashville, TN — Centricity Music Publishing is happy to announce the signing of renowned songwriter Sam Mizell to an exclusive contract. Mizell joins an illustrious roster of composers at Centricity Music Publishing that includes two other award-winning songwriters, Seth Mosley and Jason Gray.
"Sam Mizell is truly a master songwriter," says Steve Rice, head of Centricity Publishing. "I've watched Sam receive award after award over the years, heard nothing but great things about him from artists and co-writers, and am now thrilled to know him personally. Sam is an excellent addition to the Centricity Publishing team, and I look forward to supporting him in what the Lord has called him to do through songwriting.
"For a writer, finding a champion is paramount," says Mizell. "I have found that champion. Centricity's heart towards being creative and Christ centered is overwhelming. From my initial conversation with Steve Rice there was no doubt this was home, and as always, God's timing was perfect. I am super stoked to partner with Centricity and be a part of what God is doing in music."
Mizell is one of the most respected and successful songwriters in the Christian music industry, having numerous songs recorded by some of the biggest names in the business. His songs have been covered by Matthew West, Natalie Grant, Mandisa, Francesca Battistelli, Phillips Craig and Dean and many others. He's a Grammy nominated ("The Motions") and Dove award-winning ("There Is Nothing Better Than Grace") songwriter, plus he has two ASCAP Songs of the Year, seven #1 singles, and was Billboard Magazine's #1 Christian Songwriter in 2008. He resides in the Nashville area with his songwriting wife, Becca, their two children and the family St. Bernard, Ruthie.