February 15, 2012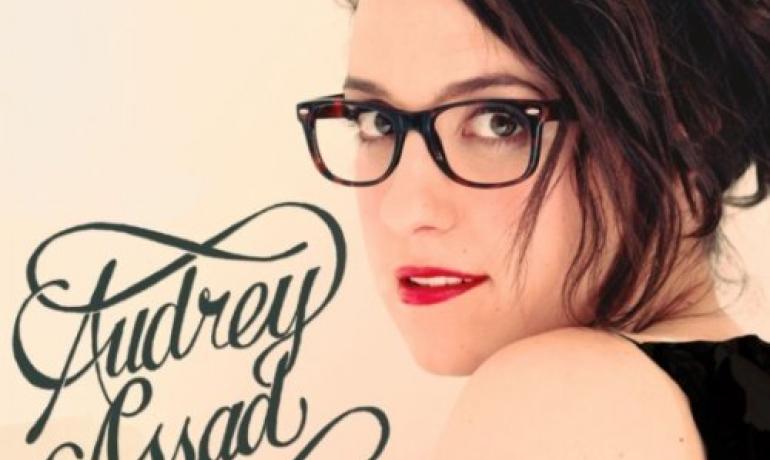 Nashville, TN - Acclaimed songstress Audrey Assad is already earning stellar praise for her buzzed-about sophomore album, Heart, which bowed, appropriately, on Valentine's Day at retailers nationwide. The 12-track Sparrow Records release spent its street day at No. 1 on the iTunes Christian Albums chart.
"I worked on Heart with all of my heart, and I am so, so proud of it," says Assad. "In both its strengths and its inevitable weaknesses, it was crafted with as much humanity and honesty as I could summon—I love this music, and I can't wait to share it with the world."
Below is just a sampling of what critics are saying:
"If the end of 2012 is described as 'The Year of Audrey Assad,' you needn't be surprised. Heart is that good." - CCM
"With the help of producer Marshall Altman, Assad has put together a collection of work that completely triumphs. Heart not only serves to further define Assad's signature style, but should confirm her status as an artist of formidable talent." – Crosswalk.com
"…Audrey Assad is a seasoned singer-songwriter. Effortlessly chic, aesthetically fresh – it is impossible to not be swept away. Assad has created yet another modern-day masterpiece." - ChristianManifesto.com
"Christian music's most recent critical darling follows up her thoughtful 2010 debut with twelve tracks solidifying her status as an astute songbird ... Ballads like 'Breaking You' present Assad's vulnerable perspectives on relationship—spiritual and human—with vocal runs so disarming even great gut-spillers like Joni Mitchell would applaud her songsmith." - Christianity Today
"Audrey Assad's new album Heart is loaded with meaningful, engaging and beautiful songs and is the most amazing album by a female vocalist I've ever heard. From start to finish, all 12 songs weave a tapestry that is artful, engaging, catchy, emotional, and after several listens and goose-bump inducing moments, I am convinced that this is now my favorite album, ever. If I'm ever stranded on a deserted island and I can only listen to one album the rest of my days, Heart is the album I'll take with me" - NewReleaseTuesday.com
"Projects from singer/songwriters don't get too much better than this." - JesusFreakHideout.com
Assad shared Heart with some of her closest friends and colleagues, accompanied by chocolate, speakers and copies of the new record, one of which is featured here. Heart finds Assad once again collaborating with other songwriters (including Matt Maher and Derek Webb) and producer Marshall Altman (Brooke Fraser, Natasha Bedingfield, Marc Broussard), crafting another collection of songs that mine the depths of both heart and soul as only she can.
Assad's debut, The House You're Building, brought critical acclaim as her fresh sound was named among the best of 2010 from Relevant magazine, Rhapsody.com, Gospel Music Channel online and more and was profiled on CNN Online. In addition, The House You're Building was named Amazon.com's "Best Christian Music of 2010." A long time supporter of Assad, iTunes® dubbed her debut record "Breakthrough Album of the Year" for the Christian & Gospel genre, and released Assad's exclusive iTunes® Live from SoHo album in August.
The singer-songwriter and multiple GMA Dove Award nominee's outing on Matt Maher's "The Love In Between" tour wraps tonight in St. Louis, having performed in markets including Washington D.C., and New Orleans, among others. Beginning March 23 in Red Bluff, Calif., Assad will pair with singer-songwriter JJ Heller for a spring co-headlining tour which concludes on April 26 in Raleigh, N.C. For all tour information, visit www.audreyassad.com.