February 20, 2014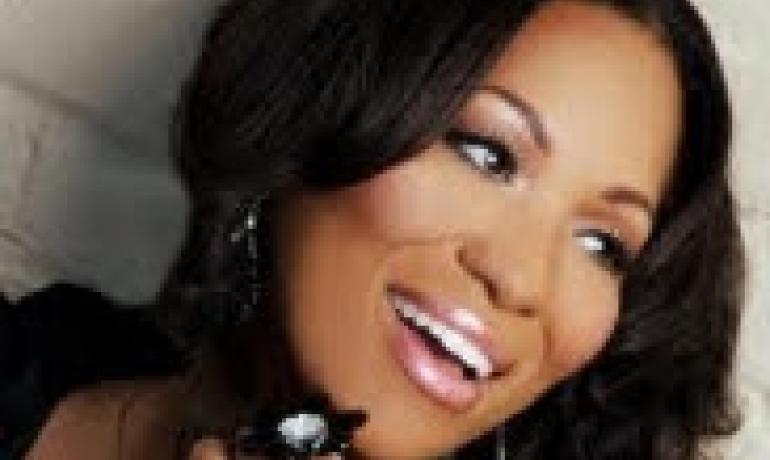 HOUSTON, Tex.
- 
Da'dra Crawford Greathouse, one-half of the Grammy-nominated and multiple Dove and Stellar Award-winning vocal group Anointed, has announced that she is hard at work on her long-awaited and highly anticipated solo CD. The first track, "Arms Wide Open," is currently available at iTunes. 
Greathouse enlisted the talents of producer
Aaron Lindsey
to help craft the new song. A multi-Grammy, Stellar, and Dove Award winner who has worked with such superstars as
Israel Houghton & New Breed
,
Marvin Sapp
and
Byron Cage
, Lindsey is also the son of a minister of music and choir director, so he knows a thing or two about Gospel music. The combination of their powerhouse talents portends a great sound. Inspired by a service at Joel and Victoria Osteen's Lakewood Church, where Greathouse serves as co-pastor of the worship team, the uplifting, confessional, congregational anthem is already impacting iTunes.  
"I am at a place where God is prodding me to record a new CD," says Greathouse. "I am currently in the process of writing songs for the new project and I am very excited!"
As amazing as Greathouse's vocals sound on the new song, there was a time when her ability to sing at all was in question. A routine visit to the doctor's office revealed a massive goiter on her thyroid that threatened not only her voice, but her life. The subsequent surgery preserved her life, but her doctors warned her that, short of a miracle, she would likely never sing again, and if she did, her range would be significantly reduced. Thankfully, Greathouse worships a God of miracles. After two months of not being able to sing a note, her falsetto returned, and within six months she had full use of her incredible range.
To celebrate God's faithfulness in her life, Greathouse says she feels compelled to use her voice to spread the Gospel and has a full schedule of singing, writing and speaking during the coming months. Next week, she will appear at the National Religious Broadcasters' International Christian Media Convention (NRB) in Nashville, where she will meet with members of the media to talk about her upcoming project.