No albums list this artist in credits. You are able to edit albums and add credit info if you have created an account.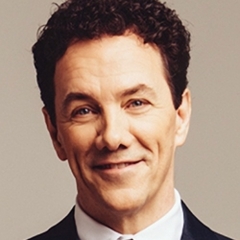 Tim Menzies
For more than four decades, Tim Menzies has written, recorded, and performed with some of the biggest names in music. His songs have been recorded by George Jones, Tammy Wynette, Kenny Rogers, Reba McEntire, Trisha Yearwood, Randy Travis, Patty Loveless, Toby Keith, Shenandoah, Martina McBride, and Trace Adkins, among others. Menzies has also been a sought-after session musician, playing guitar on recordings by Kenny Rogers, Tammy Wynette, Waylon Jennings, and Willie Nelson, to name a few. Upon moving to Nashville in 1980, Menzies began his professional career as a founding member of the acclaimed Warner Bros. country group Bandana. Following a five-year tenure with the band, he released solo albums under the moniker Tim Mensy on Columbia Records and Giant Records before shifting his focus to songwriting. Reba McEntire's "Love Needs A Holiday," "Mama Knows" by Shenandoah, Mark Chesnutt's #1 hit "I Just Wanted You To Know," the Doug Stone chart-topper, "I Thought It Was You," and "If You Were The Friend," recorded by Tammy Wynette as well as Kenny Rogers, are among Menzies' most noteworthy compositions.
Menzies became a Christian in 1991, and his personal and professional life trajectory shifted dramatically. His debut Christian recording, the GRAMMY®-nominated His Way of Loving Me, bowed in 2014, followed by the GRAMMY®-nominated His Name Is Jesus in 2019. Today Menzies combines his passion for Bible teaching, songwriting, and singing in a unique ministry called "The Word & Song." Presenting the Truth of Scripture alongside songs demonstrating Biblical life applications, Menzies brings "The Word & Song" events to churches around the country each year.
Websites:
External links are provided for reference purposes. Christian Music Archive is not responsible for the content of external internet sites.