No albums list this artist in credits. You are able to edit albums and add credit info if you have created an account.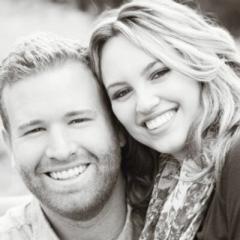 The McClures
Paul and Hannah McClure are worship leaders and songwriters with Bethel Music and at Bethel Church where Paul also serves as the Worship Pastor. They began leading worship as teenagers in their hometown of High Pointe, North Carolina and relocated to Redding, California in 2011. The purity of their worship welcomes others into a deeper experience of God's goodness and the unity we find in Him as believers.
The McClure's released "Now I See" in July 2019 as a single from their first studio album and solo project The Way Home. Paul and Hannah are featured on Bethel Music's albums VICTORY, singing "How Great a King," and Bethel Music En Español with their song "Jesus Te Amamos." They also appear on We Will Not Be Shaken (2015) with their songs "Jesus We Love You" and "One Thing." Hannah is featured on Bethel Music albums Have it All (2016) with her song "Faithful to the End," and Starlight (2017) with her song "Old for New." Paul co-wrote "For the One" with Jenn Johnson, featured on Johnson's solo project After All These Years. The McClures co-authored "God of the Redeemed" with Jeremy Riddle, featured on Bethel Music's Be Lifted High (2010).
Paul and Hannah live with their two children, Ezra, and Mae in Redding, California where they enjoy living life with their community, and life has never been sweeter.
McNeese, K. (2019, August 16). Artist Profile: The McClures. Retrieved August 31, 2019, from New Release Today website: https://www.newreleasetoday.com/artistdetail.php?artist_id=6360
Websites:
External links are provided for reference purposes. Christian Music Archive is not responsible for the content of external internet sites.