No albums list this artist in credits. You are able to edit albums and add credit info if you have created an account.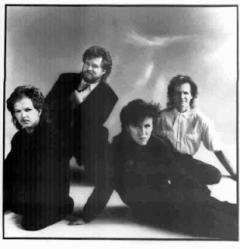 The Awakening
The Awakening was a Canadian progressive rock band founded by Andrew Horrocks in the mid-1980s. Andrew was joined by brothers Allan and Michael Powell, on bass and drums, and Ian Tanner as lead vocalist and keyboard player. The quartet released an independent project which garnered the attention of Reunion Records. The Awakening released two albums during the 80s, but due to less than enthusiastic albums sales, and the bands inability to finance their own tour through the U.S, Reunion dropped the band, which led to their eventual breakup.
Tanner and Horrocks would go on to create the band One Hundred Days in the 1990s.
Websites:
External links are provided for reference purposes. Christian Music Archive is not responsible for the content of external internet sites.