No albums list this artist in credits. You are able to edit albums and add credit info if you have created an account.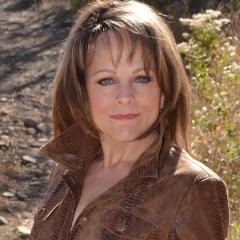 Susie Luchsinger
Susie Luchsinger is a Christian country singer who has had an impact in the "positive country" movement that allows for more mainstream acceptance of religious songs than is usually experienced in the rock world. Born Susie McEntire, she is the sister of Reba McEntire. Growing up in Oklahoma, Susie, Reba, and their brother Pate formed a group called The Singing McEntires, which performed at rodeos and fairs for some years before Reba launched out on her solo career. Luchsinger's debut album, Real Love, features a duet with Paul Overstreet.
Susie toured with sister Reba in the 1980s, in addition to singing on her albums Heart to Heart and Unlimited. In 1993, she released her debut solo record, scoring several hits on Christian country radio. The album hit #39 on the US Billboard Top Contemporary Christian Albums chart in 1994. Several further solo albums followed in the 1990s and 2000s. Susie was inducted into the Christian Music Hall of Fame on November 5, 2011.
Susie was married to rodeo cowboy Paul Luchsinger in 1981 and had three children. She remarried in 2009 to fitness professional Mark Eaton.
Where are they Now:
Susie currently travels the U.S with her husband Mark presenting inspiration and entertaining messages of faith and fitness.
Websites:
External links are provided for reference purposes. Christian Music Archive is not responsible for the content of external internet sites.