No albums list this artist in credits. You are able to edit albums and add credit info if you have created an account.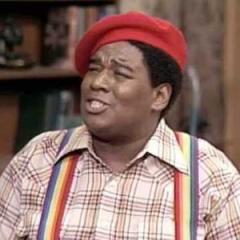 Fred Rerun Berry
Fred Allen Berry was an American actor and street dancer. He was best known for his role as Freddie "Rerun" Stubbs on the 1970s television show What's Happening!!
Berry was a member of the Los Angeles-based dance troupe The Lockers, with whom he appeared on the third episode of Saturday Night Live in 1975. He also appeared on the dance music show Soul Train, and was featured in the program's signature line dance segment doing the memorable early 1970s dance step "the slo-mo".
During the 1990s, Berry became a Baptist minister and lost 100 lbs after being diagnosed with type 2 diabetes.
Where are they Now:
On October 21, 2003, Berry died at his Los Angeles home, where he was recovering from a stroke.