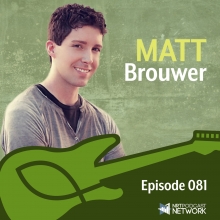 Today, my guest is Matt Brouwer, who just recently celebrated the 20th anniversary of his debut record Imagerical. That started a music journey resulting in seven albums and multiple music awards. But like so many artists, music is not necessarily the most important part of Matt's life. After recently relocating back to Canada, Matt is celebrating a season of new beginnings, which just might include some new music. It is my honor to catch up with Matt and hear what God is doing in his life these days.
Matt Brouwer: Website, Facebook, Instagram, and Twitter.
And of course, on our page: Christian Music Archive.
Christian Music Archive Links: Website, Facebook, Instagram, Twitter, LinkedIn, and YouTube.
The podcast and our website are made possible through the generous support of listeners like you. Click here to donate.
**** Please be sure to check out Mercy, inc. and see how you can support them today! ****