April 30, 2015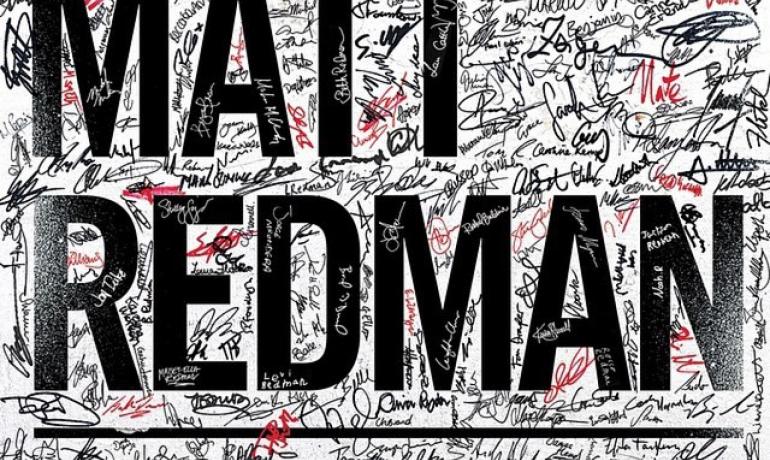 Nashville, Tenn. - Respected worship leader and renowned songwriter Matt Redman will deliver a new, full-length album titled Unbroken Praise on June 16(sixstepsrecords). Unbroken Praise features 11 songs recorded live at the celebrated Abbey Road Studios, home to some of music's most iconic moments.
"Unbroken Praise reveals a heart not wanting to be beaten down by the things of life, but to actually increase worship in those moments," shares the GRAMMY ® winner. "I often think about how a song can travel so far around the world, but also into the deepest places of someone's heart, giving them something they can grab onto even in the craziest moments."
Heralded as the most famous studio in the world, Redman admits that recording at the famed Abbey Road Studio in his home country was nothing short of a dream. "It is an amazing moment just to make a record there, but to do what we do and have live church there was even more special," he shares. "On the night of the recording, I remember thinking 'Wow, we rented this huge, famous studio and we've just got to relax into this and lean on God, depending on Him to give us everything we need for this moment.' The songs, the sounds and everything came together so beautifully."
"It Is Well With My Soul," the first single to debut from the album, channels a new sound on the classic and will go to radio for adds on May 15. The unique record cover reflects the collective effort of the team by including signatures from everyone from songwriters to engineers who brought Unbroken Praise to life - a special priority for Redman. "I love the album artwork because it represents so many people bringing an amazing amount of hard work and expertise into the project."
Unbroken Praise follows a continuous string of hits for Redman. His previous album, Your Grace Finds Me (2014) debuted at No. 1 on the Soundscan Christian Albums Chart and in the Top 30 on the Billboard 200. Among his powerful hits, the RIAA Certified Platinum anthem "10,000 Reasons (Bless The Lord)" made Redman a double GRAMMY ® winner. Touring all over the world, he has brought his live music to over 30 countries. A committed songwriter, Redman continues to craft songs for some of the most respected names in the church, and has over 40 songs in the CCLI Top 500.
"I was 14 years old when I started to lead worship in a front room with my youth group," recalls Redman. "Today, I have this amazing team around me. I've had a big experience and some songs have connected with people, but really it's just the same little boy who loves God."
Continuing to take his music all around the globe, Redman will be bringing Unbroken Praiseand his other hits to audiences in the U.S. and abroad throughout the rest of 2015.