September 11, 2012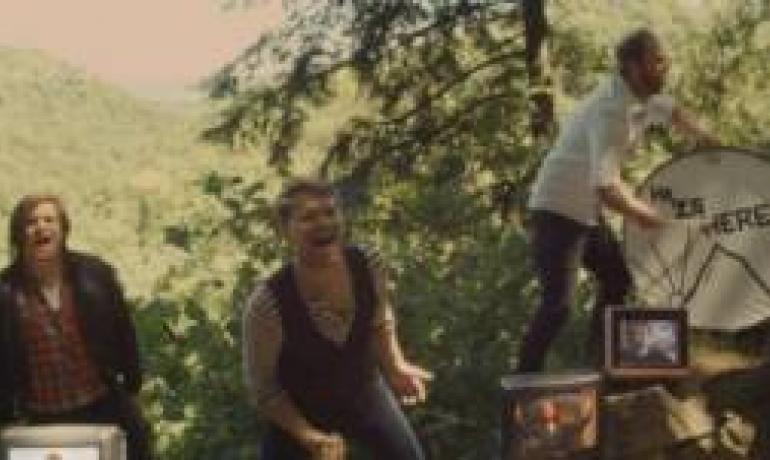 GMA Dove Award nominated The City Harmonic releases today its third music video, "Mountaintop," which became the fastest-rising song ever for the band at radio and is featured on the band's highly acclaimed and first full-length album, I Have A Dream (It Feels Like Home). Uniquely filmed in one continuous take on location near their hometown of Hamilton, ON Canada, "Mountaintop" also incorporates videos sent to them by fans and artists from all around the world, including clips from Michael Tait (Newsboys), Aaron Gillespie, Daniel Bashta, AJ Cheek and more.
"Mountaintop" follows the release of The City Harmonic's "I Have A Dream (It Feels Like Home)" and "Manifesto" videos, the latter receiving more than 1,600,000 views on YouTube. For the new video, the aforementioned artists and music fans sent to the band video of themselves, friends or church groups, etc., singing along with the song. The resulting video can be seen now at www.youtube.com/thecityharmonic.
Receiving a 2012 "New Artist of the Year" GMA Dove Award nomination, followed by wrapping up a 65-city tour with Newsboys and appearances on main stages across the US in front of tens of thousands during the summer festivals, The City Harmonic now launches its' first headline US tour next week in Sacramento, CA Sept. 20 with the bulk of the dates in November. The tour hits both coasts and much of Middle America before wrapping up Dec. 2 in Waco, TX. Featuring special guest artist Daniel Bashta, writer of the hit song "Like A Lion (God's Not Dead)," and nationally recognized author/speaker Bob Lenz, the tour also introduces Eric Brandon and will be in partnership with Compassion International and Life Promotions.