December 18, 2015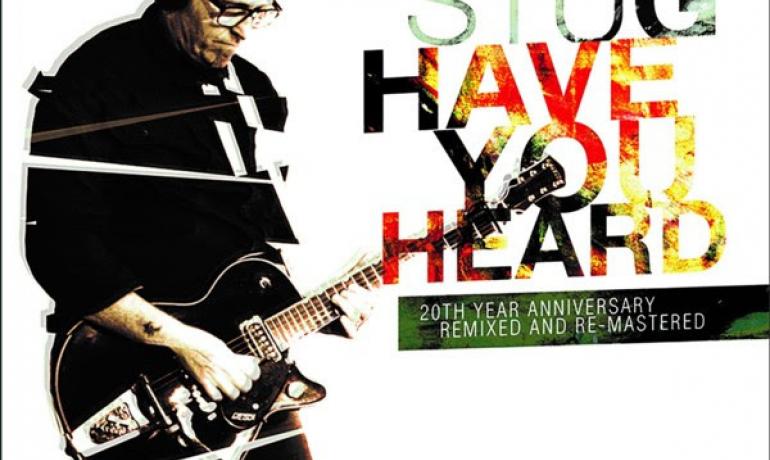 Guitarist, songwriter, producer, and soon-to-be author, Stu G (founding member of Delirious? and One Sonic Society, as well as current touring guitarist for Michael W. Smith), independently releases Have You Heard 2015 on Stugiology Music December 18 through The Fuel Music distribution. This completely remastered, 20th anniversary edition of the album first recorded in 1995 pre-dates Stu's work with Delirious? and features every member of the original Delirious? lineup.
Have You Heard 2015 captures the youthful energy and passion of Stu G, Martin Smith, Tim Jupp, Stew Smith and Jon Thatcher before they were known as Delirious?, the band widely credited with founding the modern worship movement and touring the world several times over before disbanding in 2009.
"Beyond all the nostalgia of going back and rediscovering this music that pre-dated Delirious?, it's remarkable how well these songs have held up to the test of time," says Tony Patoto, who managed Delirious? before starting The Fuel Music in 2008. "Stu G has uncovered an extraordinary album that will shine like new once again for every Delirious? fan and fans of modern worship."
In addition to the tracks recorded in 1995, Have You Heard 2015 also features two "reinvented" songs from the original tracks that were re-recorded and produced by Matt Stanfield: "The Rain - [2015]" and "Rest - [2015]." The album further includes a new live recording of "Come Like You Promise." All three of these songs were mixed by Shane D. Wilson (Switchfoot, David Crowder Band, Jeremy Camp), who also remixed the rest of the album.