February 03, 2014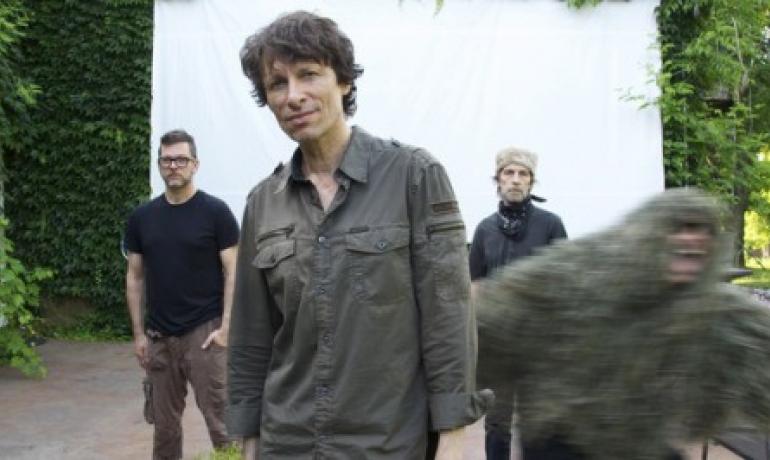 Here is the latest update from Steve Taylor on the status of his upcoming album and tour. We think this is pretty big news, and couldn't wait to share it with you!
As we've been recording The Perfect Foil album, we've simultaneously been planning The Perfect Tour. It's tricky business trying to plot a tour that plays the maximum number of cities while losing the minimum number of shirts. Do we take an opening act? Can we find decent venues? Will the restrooms be hygienic?
And then, a few days ago, the so-obvious-why-didn't-we-think-of-it-sooner solution appeared. Late last year, the four of us wrapped production on Peter Furler Band's incredible new album — Sun and Shield — which will be released in March and includes nine tracks Peter and I co-wrote that I believe to be his best collection of songs since the glory days of Take Me To Your Leader. 
What if...
It gives us great joy to announce that Steve Taylor & The Perfect Foil will be co-headlining this spring's tour with Peter Furler Band!
No, this is not a misprint. Yes, you may pick yourself off the floor. For diehard Steve Taylor fans, you get to hear an additional set of hit songs written by Furler/Taylor for both Newsboys and Peter's amazing new album Sun and Shield! And for diehard Peter Furler fans, you get to see Peter both Step Up To The Microphone AND sit behind a non-spinning drum kit!
And now for your frequently asked questions...
What are the dates? We'll be on tour from April 26th thru May 25th, with possible additional dates added in the fall.
Will both bands do full sets? Yes.
What types of venues will you be playing? Our preference is to play "neutral venues" — clubs and concert halls — with a maximum capacity of 350-1,000. (We have nothing against church sanctuaries, but they're typically better suited to praying than playing.)
Can I help? Yes. If you know (or are) a concert promoter, contact our longtime friend/agent Scott Huie at: booking@h2oaa.com
Will this be the most glorious post-Arctic-Vortex Concert Of The Year? Yes