May 09, 2013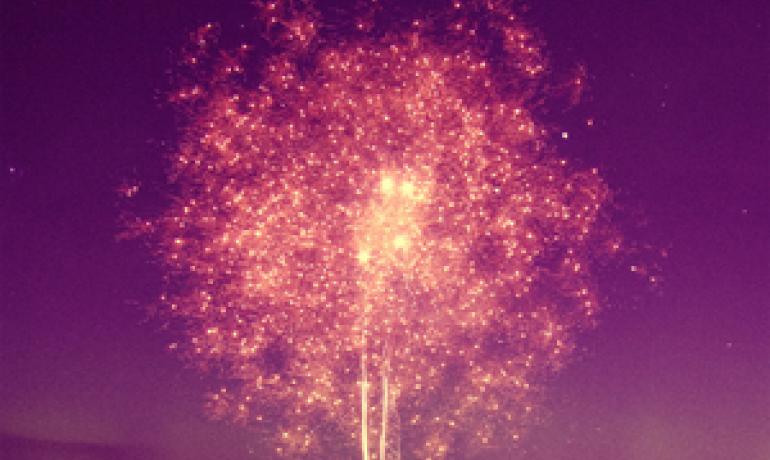 Nashville, Tenn – BEC Recordings is set to release the first recording from the band Shine Bright Baby. The national debut disc from the worshipful electronic rockers, titled Dreamers, is set to release July 23.
The foursome comprising Shine Bright Baby - Emily Irene on vocals, guitarist Nathan Fertig, Joshua Fink on keys, guitars and vocals, and Karl Wendel on drums - each hail from Orrville, Ohio. Their unique band name comes from Philippians 2, which, shares Joshua, "Talks about shining brightly for the Lord, but we wanted to take what that verse said and apply it to the band's mission and what we stood for. Emily wanted it to be more fun and playful, so she tacked 'Baby' on the end and it just stuck."
None of the members of Shine Bright Baby had the lifelong mission to be part of a band, yet when local reception grew so strong that major festivals and record labels were showing interest, they had no choice but to notice God's plan for the band. "We all come from church backgrounds, all leading worship at church at various points of life," says Karl. "Anytime we're on that stage, our goal is to glorify God and worship through our instruments and voices, and hopefully in turn, help others be able to draw closer to God."
Emily and Nathan, who founded the band in 2007, started performing in the local scene in both mainstream club settings and amongst Christian circles, performing their inventive mixture of pop, rock, electronic and modern worship. During the time, most of the bands in town steered towards metal and Shine Bright Baby stood out from the pack, then adding Joshua and Karl to their lineup.
Shine Bright Baby soon found themselves headlining shows as well as opening for acts like The Classic Crime, Ivoryline and Manic Drive, then quickly graduating to playing the major festivals with very little promotion. Soon after, they signed with BEC Recordings.
"After we signed with BEC Recordings, we went into a really serious songwriting mode, coming up with 70 or 80 songs," Emily shares. "We needed to find what we wanted and what felt right, and throughout that process, we experienced a lot of growth." To create Dreamers, they worked with producer and songwriting collaborator Matt Arcaini, creative partners Mike "X" O'Conner and Tofer Brown, plus executive producer Pete Kipley.
One of the band's personal favorites from Dreamers is "Made To Glow," a song about letting God's love shine in everyone's daily actions, while the piano/acoustic ballad "Love Restores" was written in the wake of a highly publicized school shooting near the band's hometown. The group also shows its more aggressive side on "The Brave Ones," a guitar-charged anthem centered on living a bold life of faith with a little help from Disciple front man Kevin Young.
The first radio single from Dreamers is the redemptive tune "Beautiful Love." After just three weeks since hitting the radio airwaves, the song is currently at No. 21 on Hot AC/CHR. Be sure to click here to view the "Beautiful Love" lyric video.
Shine Bright Baby is on an extensive tour in support of Dreamers. They just wrapped an Acquire The Fire Tour and will soon embark on the Air1's Club Awesome Tour, as well as numerous festival dates throughout the summer and fall.