August 31, 2015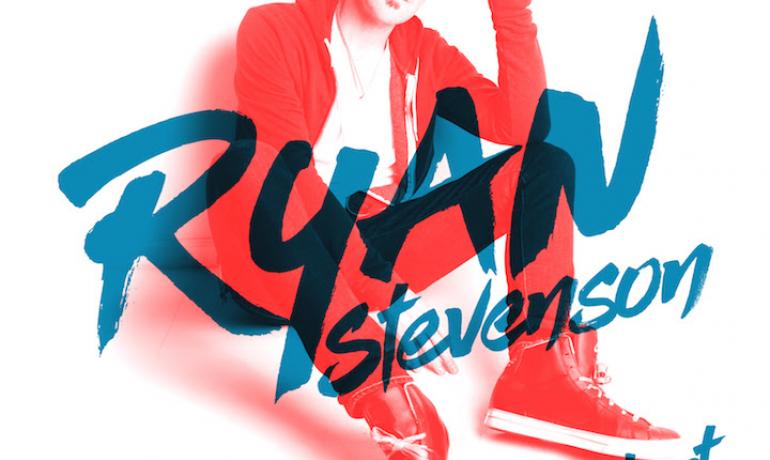 NASHVILLE, Tenn. — Fresh Start, the long-awaited Gotee Records debut from GRAMMY® Award-nominated singer/songwriter Ryan Stevenson, will bow September 18. Highlighted by the multi-week #1, "Not Forgotten" (feat. TobyMac), Fresh Startis now available exclusively on TheOverflow, while iTunes pre-orders, with Instant-Grat tracks "Not Forgotten," "All Yours" and "Dare You To Trust My Love," have begun.
Fans will be able to listen to the project three weeks early starting today by streaming the entire album at TheOverflow, the world's first and only unlimited, on-demand Christian and Gospel music streaming servicing app. TheOverflow can be downloaded for free from major app stores or by clicking here.
Produced and mixed by Bryan Fowler (TobyMac) for fabmusic, with "Not Forgotten" produced by Chuck Butler (Mandisa) and mixed by Christopher Stevens (Mat Kearney) for fabmusic, Fresh Start features 10 songs co-written by Stevenson. In addition to the current Top 20 Christian Hot AC/CHR single, "All Yours," the collection includes the autobiographical "From the Ground Up (Bonanza)"; the soul-infused "Give It All Away"; "Eye of the Storm" (feat. GabeReal of DiverseCity); and the powerful challenge of "Dare You To Trust My Love," inspired by the writings of Brennan Manning.
"My heart is so about revival," said Stevenson. "I hope and pray this record, these songs and my testimony can lead people to be awakened and have an encounter with God."
"He gives us a clean slate," Stevenson continues. "He lets us start over unconditionally. Every day, He gives us a fresh start."
Stevenson will be sharing songs from Fresh Start with audiences across the country starting next month as special guest on the Newsboys' "We Believe…God's Not Dead" 2015 Fall Tour, kicking-off September 18 in Las Vegas. The tour, also featuring Hawk Nelson, will travel to more than 40 markets before wrapping up December 13.
Nominated for a 2014 GRAMMY® Award as co-writer of TobyMac's hit single, "Speak Life," Stevenson's own acoustic version of the song is featured on his Holding Nothing Back EP. The project, which also includes the hit title-cut, released in 2014.
 After capturing TobyMac's attention, Stevenson—who spent seven years as a paramedic—was signed to an exclusive recording agreement with the iconic artist's Gotee Records. The Pacific Northwest native is a husband and father of two boys.

Source:
Turning Point Meida Relations