March 17, 2014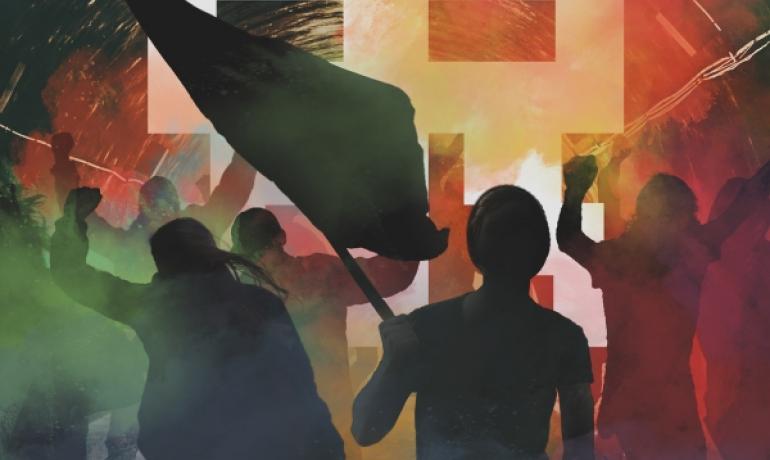 Seattle, WA – BEC Recordings' and New Zealand native Rapture Ruckus recently released their new EP, Invader Volume 1, and charted for the first time on U.S. Charts. The album debuted on the Billboard Top 200 as well as in the Top 10 on the Billboard Christian Albums chart.
"We are so stoked and have been so encouraged by the response to Invader Vol 1," shares Brad Dring of Rapture Ruckus. "It's incredible to think songs we wrote in hotel rooms and our spare bedrooms are now connecting with people all around the world. We've addressed some pretty important issues that we've seen a lot of young people struggling with on this record, and we're praying God will continue to open doors for these songs to be heard by many."
Invader Volume 1 features new songs that have been performed on the road as Rapture Ruckus is currently on the Newsboys tour.  This album has produced two radio singles, including the first song, "In Crowd (feat. Soul Glow Activatur)," and the new single "In this Together (feat. Shuree)," which is currently in the Top 20 and climbing at Hot AC / CHR.
This album follows the highly successful 2011 EP Open Your Eyes. Rapture Ruckus debuted in 2002 at New Zealand's Parachute Festival (one of the largest music festivals in the Southern Hemisphere) breaking the event's record for highest-selling new act. Rapture Ruckus has continued touring, supporting bands throughout North America, Europe, Africa and Asia and will be on tour this spring with Newsboys. Rapture Ruckus released their music to the United States via BEC Recordings in 2010. The self-titled debut was nominated for a Dove Award in "Rap/Hip-Hop Album of the Year" category.